News
Health News in Brief: Copenhageners seek treatment for stress the most
---
This article is more than 5 years old.
Elsewhere, there are doping and nose spray concerns, but at least the GPs are empathetic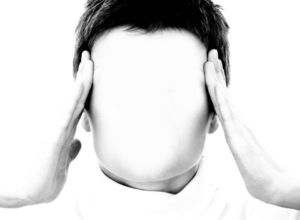 Copenhagen might be considered among the most laid-back cities in the world, but it apparently pales in comparison to the rest of Denmark.
A new comprehensive survey, conducted by Kantar Gallup on behalf of health insurance provider Mølholm Forsikring, has revealed that citizens living in Copenhagen and north Zealand seek treatment for stress far more often than their countrymen living elsewhere in Denmark.
The survey found that 25-28 percent of north Zealanders who responded to the survey said they had used their health insurance to help alleviate stress-related illnesses – a figure far greater than in other parts of the country. In comparison, only 8 percent of residents in south Jutland had done the same.
"We don't at all think that we can call stress a big city phenomenon, but it's clear that people who live in Copenhagen use their private health insurance more in this area," said Per Østergaard, the head of Mølholm Forsikring.
"Our therapists and nurses … experience that particularly Copenhageners are very aware of their situation and problems. If you go outside the big cities, people are perhaps a little more reserved – despite many of the big companies across the country being really good at focusing on stress treatment."
READ MORE: Copenhagen among the least stressful cities in the world
Languishing ladies
The group that most often seeks treatment for stress is women in their 30s – 34 percent nationwide said they had done so. The highest percentage of men to seek treatment came in the same age group, though lower at 21 percent.
Meanwhile, while women of all ages (18+) figured in the statistics, 0 percent of men aged (18-29) and (60+) said they had sought treatment for stress. Overall, 26 percent of women said they had, compared to just 9 percent of men.
---
Danish GPs have empathy
A new research study carried out by the University of Southern Denmark has found that Danish GPs have a good dose of empathy. The findings, which were obtained based on results from 464 GPs, revealed they have a good deal of understanding when it comes to their patients. On average, the GPs scored 118 out of 140 on the Jefferson Scale of Empathy. Good empathy can lead to better treatment and healthier patients. However, the results also showed there was variation between the doctors and room for improvement.
More doping among women
A new report from anti-doping agency Anti Doping Danmark has uncovered that more and more women in Denmark are doping themselves as part of their fitness efforts. It is particularly fitness employees and members of fitness centres who have called in to inform Anti Doping Danmark about the situation regarding women. As a result, the agency has hired a female fitness consultant who will work with raising awareness about doping among women – which can lead to infertility, hair loss, skin issues and a deeper voice.
Nasal spray epidemic
For those suffering from a cold or allergies, a nasal spray can often alleviate some of the discomfort. But for an increasing number of Danes, the nasal spray has become an addiction. Some 3.3 million nasal sprays were sold in Denmark last year – an increase of 30 percent compared to just five years ago. People who end up in nasal spray addictions can end up in a situation in which they feel like using the over-the-counter medication is the only way they can breathe through their noses, when in fact the opposite can happen with overuse. Other side-effects include nose bleeds and a collapse of the septum, the nasal wall. Doctors recommend people use nasal sprays for no more than seven to ten days.