Denmark
Drones over Øresund to help prevent illegal trawling
---
This article is more than 5 years old.
New 'eyes in the sky' technology to be used to eradicate the problem of overfishing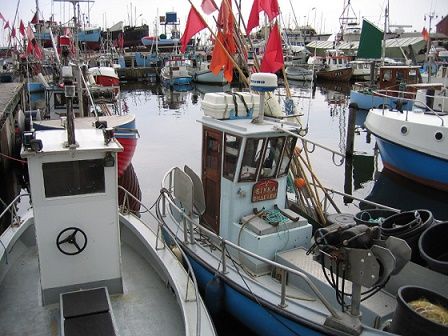 Trawling has been illegal in some parts of Øresund since 1932 to prevent fish stocks being depleted, but despite the ban some trawlermen are completely ignoring the rules.
The environmental organisation Greenpeace was recently able to document concrete instances of at least six cases of illegal fishing by trawlers based in Gilleleje Harbour.
Minister to step in
Now, the fisheries minister, Karen Ellemann has proposed the use of drones as surveillence tools to help eradicate the problem, News Øresund reports.
READ ALSO: Danish government supporting fishing drone program
As well as overfishing, trawling also damages the seabed where fish live and rakes up pollutants that might be lying under the surface such as chemical waste.
Magnus Eckeskog, the organisation's Nordic Oceans campaigner, told Helsingør Dagblad he was pleased to see the minister stepping in and was "cautiously optimistic" regarding the result.
In addition to using drones, the minister also promised to start an investigation into the problem to gauge its extent.