News
Jack up cigarette prices significantly to stop juvenile smokers, politicians urged
---
This article is more than 5 years old.
More bad news for smokers, as new report recommends raising the price of a packet of 20 to at least 80 kroner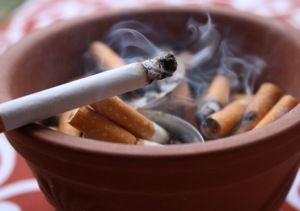 The best way to stop young people smoking is to price them out of the cigarette market. That seems to be the message from a new report complied by the prevention council, Vidensråd for Forebyggelse.
READ ALSO: Increasing numbers of young Danes smoking, report reveals
The report's authors examined all the scientific evidence on the subject and recommend a price of between 80 and 90 kroner per packet if there is to be any significant deterrent to stop children and young people starting smoking, reports Politiken.
Stick more effective than carrot
"A price increase is the most effective initiative possible – so much more effective than the alternatives," said the chairman of the working group behind the report, Dr Jøregen Vestbo.
The government has set a target of a smoke-free generation by 2030, but at present it does not appear that this goal is attainable – particularly as the number of juvenile smokers has increased in recent years.
"Unfocused information campaigns don't work, but higher prices do. It's here in black and white. It is hypocritical to think the result will be a smoke-free generation if we don't use the means that have a proven effect," said Vestbo.
All well and good you may say, but it appears that the findings are too heady a brew for Danish politicians – or their voters – to swallow.
Going off at half cock
This is strange because recently some 59 percent of Danes expressed support for raising the price of cigarettes to the same level as in Norway where a pack of 20 costs 90 kroner, according to an Epinion poll for DR. Such a rise would correspond to an increase of 125 percent as a pack currently costs around 40 kroner.
Today, Parliament is giving the first reading to a bill proposed by Alternativet – but only for a price increase of 65 kroner, as hardly any politicians are willing to go further.
However, neither Liberal Alliance nor Dansk Folkeparti support significant price increases. A Liberal Alliance spokesperson has even said that the party believes smoking is a personal matter that the state should not interfere in.
The red bloc parties have expressed a willingness to raise the price, but will not commit themselves to saying exactly how much by.
Norway in front
Norway has managed to reduce smoking amongst young people significantly since 1990. Today, a packet of cigarettes costs just under 100 Norwegian kroner (ca 80 Danish kroner) and only 2 percent of 16 to 24-year-olds smoke daily. Twelve years ago, when cigarettes were cheaper, the figure was 23 percent.
Despite this, the Norwegian state has managed a 90 percent increase in tobacco duty over the same period, despite falling sales and the amount of cigarettes being smuggled in and bought cheaply over the border. This is because the state now earns more per packet.
By way of contrast, in Denmark the number of smokers aged 16-45 has gone up from 15 percent in 2013 to 16.2 percent in 2017.