News
More counts of violence against children in Denmark
---
This article is more than 5 years old.
Municipalities criticised for not reacting adequately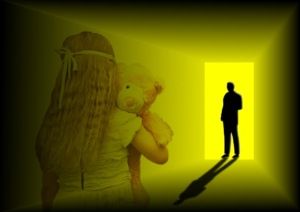 According to a new report published today by the children advocacy organisation Børns Vilkår in co-operation with the foundation TrygFonden, the authorities are registering more acts of violence against children than ever before.
Reports of violence against children under the age of nine have increased by 536 percent to 1,603 since 2010, the report (here in Danish) found.
"We know that every 11th child in Denmark experiences violence, so we are happy that this is coming to light," Rasmus Kjeldahl, the head of Børns Vilkår, told Kristeligt Dagblad.
"It really underlines the importance of everyone alerting the authorities if they suspect a child needs help. Half of the population are still unaware of their duty to inform, so there is room for improvement."
READ MORE: Children the focus of new system to tackle divorces
Municipal mess?
Kjeldahl contends that one of the issues is that the authorities don't always react sufficiently to the reports of violence.
Recent figures from the national statistics keeper Danmarks Statistik revealed that children don't get any help in four out of every ten cases concerning violence and abuse.
"Unfortunately, we often hear the system isn't working well enough. I completely understand that the municipalities may be drowning in cases, but as it stands, it's up to the municipalities to ask the state for help," said Kjeldahl.