General
About Town: The art of bringing them to their feet
---
This article is more than 5 years old.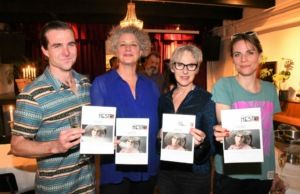 At the forefront of a busy month for culture, Why Not Theatre's production of 'The Art of Falling', which continues at Teater Sorte Hest until May 12, opened on April 20 to much acclaim, after which its stars Sue Hansen Styles (second right) and Sira Stampe (right) soaked in the praise in the foyer with director Rhea Leman (second left) and fellow cast member Kevin Kiernan-Molloy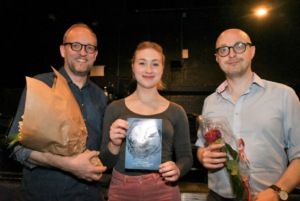 Two days earlier it had been the turn of 'Pride and Prejudice' (centre left), the latest play by the CTC at Krudttønden, which continues until April 28. Afterwards, director Jens Blegaa, the main star Emma Nymann and production manager Andrew Whalley gathered to reflect on a job well done.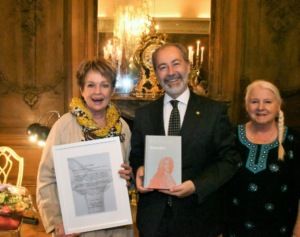 Danish actress Ghita Nørby (Matador) was made an honorary member of the Holberg community at the residence of outgoing Italian ambassador Stefano Queirolo Palmas on April 12 (centre right).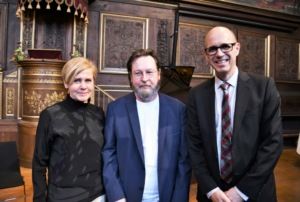 And finally, director Lars von Trier (centre) was the recipient of the Sonning Prize on April 19 at the University of Copenhagen