News
Danish clothing consortium sells iconic brand
---
This article is more than 5 years old.
Peak Performance brings in billions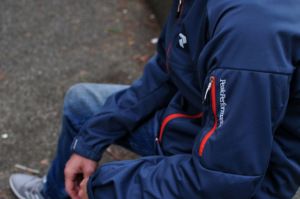 Danish fashion concern IC Group, the owner of a number of well-known clothing brands, has sold Peak Performance, which is perhaps its most well-recognised label.
The company has sold Peak Performance – the iconic Swedish outdoor clothing brand – to the Finnish-based Amer Sports Corporation for 1.9 billion kroner.
A long process
IC Group released the announcement via the stock exchange.
"It has been a long and thorough auction process with many interested and qualified buyers who created the optimal framework for the divestment of Peak Performance," said IC Group chairman Peter Thorsen.
"We have not only received the right price for our shareholders, we have also found the right long-term new owner."
A nice dividend
Amer Sports head Heikki Takala said the acquisition of Peak Performance was "in line with our strategy", adding that "our plan is to grow within sportswear as well as direct-to-consumer, which we will do through the acquisition of Peak Performance".
READ MORE: Danish clothing brands big successes abroad
Proceeds from the sale, which are expected to settle at 1.7-1.8 billion kroner after costs, are expected to be passed on to IC Group's shareholders in the form of an extraordinary dividend.