News
Final piece of the jigsaw averts mid-May industrial action
---
This article is more than 5 years old.
Announcement perfectly timed ahead of Labour Day on May 1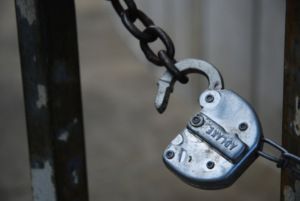 Those enjoying the festivities on May 1 – a day off for public workers and institutions, which includes a massive gathering in Copenhagen's Fælledparken, as well as other venues across the country – have an extra reason to celebrate this year as the mid-May industrial action has been averted.
CPH POST reported on Friday how a deal had been struck early that morning covering the lion's share of potentially striking workers – the 500,000 workers employed by the municipalities – and by Saturday evening the final piece of the jigsaw had been put into place: an agreement with the FTF and Akademikernes Centralorganisation for the 80,000 remaining regions employees.
Similar deals all round
A deal agreed with LO three days earlier had already ensured 40,000 workers for the regions would not be taking part in industrial action, and another bank holiday weekend deal took care of 180,000 state employees.
It is believed the regions and state employees will get a general wage increase of 6.1 and 6.2 percent over the next three years, but they could be as high as 8.1 percent.
As with the municipal employees, any rise should not exceed the increase in the private sector and a deal was struck regarding working lunch breaks.
A rite of passage
Festivities at Fælledparken kick off at 12:00 and tend to last for six hours.
The park is traditionally split into four zones –  trade union, political, family and solidarity –  although Labour Day events are beginning to distance themselves from politicians.
A lot of people see this occasion as a great way to catch up with old friends, while plenty of youngsters also attend, as getting drunk is considered by many as an essential rite of passage.