News
First-ever Danish edition of IIHF World Championship hits attendance goals
---
This article is more than 5 years old.
Over 300,000 ice hockey fans have already purchased tickets … and the games have yet to start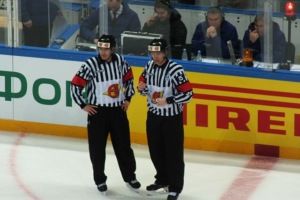 When the 2018 IIHF World Championships in ice hockey begin on Friday in Copenhagen and Herning, there will be enough fans in the seats, according to the organisers of the event.
Over 300,000 seats have already been sold, thus exceeding the goals set for the games at the two venues, Copenhagen's Royal Arena and Jyske Bank Boxen in Herning.
"Being able to hit the 'magic number' before the games even start is fantastic," Henrik Bach Nielsen, head of the Danish Ice Hockey Union, told BT. "Especially when you realise that many more tickets will be sold once the championships get underway."
A tough group
This is the first time that Denmark has hosted the IIHF World Championship. Denmark is in Group B along with the US, Canada, Finland, Germany, South Korea and Latvia. Its first game is against Germany on Friday at Jyske Bank Boxen.
The four best teams from each group will move on to the quarter-finals.
READ MORE: Sports News in Brief: Danish NHL players likely to miss World Championships
The complete schedule is available from the IIHF.