News
Crime News in Brief: Detected data cock-up could lead to law change
---
This article is more than 5 years old.
In other news, there were no signage issues related to the fines given to almost 8,000 speeding motorists, affirms a high court ruling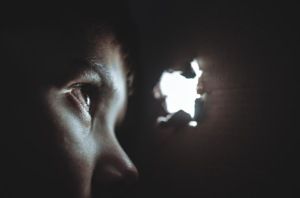 An analysis of Danmarks Statistik data relating to the municipal help given to child victims of violence and sexual assault rejects the national provider's own conclusions that the local authorities were passive in their approach.
Based on the data, the minister for children and social affairs, Mai Mercado, has been called in for a May 31 consultation with a view to a law change, and she has confirmed to the DR fact checking service Detektor the law could change.
Detektor found the data was flawed because the municipalities reported their assistance to the victims differently, with some only reporting the outsourced help provided to the victims by private companies, and not their internal measures.
This was the case in all five of the worst performing municipalities: Faxe, Dragør, Fredensborg, Brøndby and Frederiksberg.
---
Eleven arrests over May 1 celebrations
Copenhagen Police arrested 11 people on May 1 in connection with various demonstrations. At Fælledparken, left-wing activists tried to engage with a far-right group, but the police did their best to keep them apart. Nevertheless, seven people were arrested in the area for a number of different violations, including wearing a mask, knife possession and violence. And three were arrested just off Gothersgade – also for breaching the recently-introduced ban on face masks – at a protest where smoke bombs were set off.
Motorists fail with second appeal against fines
A significant number of motorists have failed in their bid at Østre Landsret to overturn speeding fines handed out in 2015 near roadworks on Lyngby Omfartsvej and Helsingørmotorvejen. The motorists claimed that signage warning drivers of a reduced speed limit due to roadworks was not clear enough. Close to 8,000 were fined and then 2,551 of them lost a case in Lyngby City Court in early 2017, with many opting to unsuccessfully appeal the verdict to the eastern high court.
READ MORE: Danish motorists drag police into court over speed cameras
Student caught with gun at Hvidovre fitness centre
A 32-year-old male student in possession of a gun and ammunition was arrested in a fitness centre in Hvidovre on Wednesday. The police were tipped off that the man might be present at the TEC center at Stamholmen, where he was arrested without drama.
Sentence of female circumcision parents increased at Supreme Court
In the case of the Fredericia parents who took their daughters (aged 8 and 15) to Africa to be circumcised, the Supreme Court has restored the original city court sentence of one and a half years in prison, after Vestre Landsret had reduced it to nine months. While the husband is a Danish citizen, his wife is Somali, but she won't be deported.