News
Swapping toys for pencils: an earlier start to Danish schooling
---
This article is more than 5 years old.
From July, funding will be available to facilitate a transition to traditional education while the kids are still in kindergarten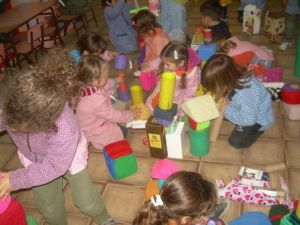 Many new arrivals to Denmark are often surprised to learn that elementary schooling in Denmark is somewhat pedestrian. Serious classes don't really start until the fourth grade – when most students are nine or ten years old.
During the first four years of public school, the primary goal is mastering the basics: learning to read and count. Social skills and personal development, the main focus of the daycare phase (up until the age of five or six), remain a high priority, with education often taking a back seat to learning about empathy.
But all that might be about to change, as children in their final year of kindergarten are increasingly swapping their toys for pencils and making an earlier start to their SFO (skolefritidsordning) education – the first four years of school (see factbox).
Funding from July
According to figures released by Ministry of Children and Social Affairs, 55 of the country's 98 municipalities are now providing SFO introduction classes to their children in the final year of kindergarten. In 2008, the figure was just 28.
And from July 1, even more are expected to join, as 6.8 million kroner has been allocated to facilitating this early start to the SFO.
"I think it is important that the children are given expectations of what school will be like," said Mai Mercado, the minister for children and social affairs.