Things to do
Spring Performance: May the stage never be empty!
---
This article is more than 5 years old.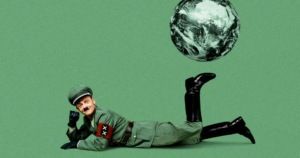 The Exterminating Angel
May 6; Operaen, Ekvipagemestervej 10, Cph K; 150-925kr, kglteater.dk
Inspired by a 1962 Spanish surrealist film, this English-language opera from award-winning composer Thomas Adès tells the unfolding story of how a mysterious curse descends upon a party of diners and prevents the guests from leaving.
The Barber of Seville
May 6; Operaen; 150-925kr
Gioacchino Rossini's beloved 1816 opera 'The Barber of Seville' is based on the original story that was the prequel to the one that spawned 'The Marriage of Figaro'.
Othello
May 14, 16, 24, 27 & 30, June 4; Operaen; 150-825kr
This  masterpiece was first performed in Milan in 1887 and has captivated audiences ever since. Verdi retained the dramatic  elements of the Shakespeare play – sexual jealousy, murder and suicide – and somehow succeeded in making Iago even more evil.
Madame Butterfly
May 12, 19, 22 & 26; Operaen; 150-925kr
'Madame Butterfly', one of the best loved operas of all time, is also one of the most visually beautiful – providing you can see anything through the countless tears you're sure to be shedding as love, betrayal and suicide leave their mark.
Ballet de Luxe
May 5, 12, 17 & 23; Gamle Scene, Kongens Nytorv 9, Cph K; 80-625kr, kglteater.dk
Let the work of August Bournonville, George Balanchine and Harald Landers guide you through the history of ballet. The pick is Balanchine's 'Rubiner', which features Hollywood sirens in sexy red skirts dancing to energetic jazz by Igor Stravinsky.
The Queen of Spades
May 19 & 25; Gamle Scene; 100-725kr
The Russian officer hadn't reckoned on meeting his match at the card table and in bed, but the countess, in this adaptation of the Aleksandr Pusjkin short story performed to the music of Pjotr Tchaikovsky, never relinquishes control.
It finishes when it finishes
May 4-5, June 6-7, Gamle Scene; 200kr
Choreographer Ioannis Mandafounis plays with our perception of reality in this fusion of movement and magic performed by Corpus to live Ethiopian jazz.
A Doll's House
May 31, 17:00, June 1, 19:00 & June 2, 13:00; Nørrebrogade 208, Cph N; 100kr 
A staging of Henrik Ibsen's 1879 play in a real home – its position on gender roles feel as fresh today as it did back then. Fix&Foxy has already taken this production to Oslo and London – with great success. Are you going? Me too.
The Great Dictator
May 31, June 1 & 5-8, 20:00, June 2 & 8, 15:00; Nørrebro Teater, Ravnsborggade 3, Cph N; 75-395kr; text in English 
Nikolaj Cederholm's staging of the Charlie Chaplin movie has proved popular with Danish audiences thanks to a strong cast including Søren Pilmark ('Downsizing'), and now English-speakers have a chance to enjoy it.
Manning is Free
May 31, 16:00; Betty Nansen Teatret, Frederiksberg Allé 57, Frederiksberg;  70-200kr; text in English 
Chelsea Manning is this generation's Nelson Mandela – imprisoned for 35 years for leaking confidential information about the American war machine, but fortunately released much earlier. Originally born as a male, she changed the world and herself.
The Art of Falling
ongoing, ends May 12; Teatret ved Sorte Hest, Vesterbrogade 150, Frederiksberg; 180kr, teaterbilletter.dk
Originally written in Swedish in 2015 by Sara Stridsberg, this is the first time the tragicomedy has been performed in English. Why Not Theatre will transport you to the East Coast home of a unique mother and daughter duo, the reclusive cousin and aunt of Jackie Kennedy.
Whole in the Head
June 1, 19:00, June 2, 16:00, June 3, 14:00; A Touch of Vintage, Badstuestræde 12, Cph K; 135kr 
Scene 42 tackles the devastating effect Alzheimer's can have on a couple's love – particularly one in which the man's son is the same age as his partner.
Mr Tesla Played
June 6-8, 17:30, June 9, 15:00; Teatret ved Sorte Hest; 100kr
This Why Not Theatre production charts the life of the inventor Nikola Tesla, the true father of the electric age. The monologue has already been seen by many Copenhageners. Find out why they're buzzing.
Punch Line
June 8, 17:00, 18:00 & 19:00; Copenhagen Muay Thai Bokseklub, Ragnhildgade 1, Cph Ø; free adm
Martial arts and rap come colliding together in spectacular fashion. The participating Thai boxers' punches and kicks and the performers' lyrics fly off one another as they punctuate the air. The result is a cacophonic tour-de-force like no other.
Rocky!
June 7, 19:30, June 8, 20:00, June 9, 15:00. text in English, June 6, 22:00 in English; Husets Teater, Halmtorvet 9, Cph V; 50-210kr; text in English 
Inspired by the Sylvester Stallone film, Morten Burian narrates and then acts in this politically-charged monologue about how modern Denmark has trampled on the underdog. Served by powerful imagery, this one is hard to forget.
Hamlet Live
June 1-Aug 31; Kronborg Castle, Helsingør; 140kr; kongeligeslotte.dk
Hamlet Live, which continues to get unbelievable feedback, will once again be returning for another three-month run at Kronborg Castle from June 1. Guests walk the corridors of the castle, watching scenes of the play performed in the very rooms in which the play is set.
CPH Stage
May 30-June 9; various venues;  cphstage.dk
Since making its debut in 2013, CPH Stage has quickly become Denmark's biggest theatre festival. A fair proportion of the performers are international, coming from countries such as Syria, Germany, Turkey, Brazil, Belgium, Iceland and the UK.
CTC Fringe Festival
May 31-June 2; Krudttønden; 88kr; ctcircle.dk
Directors, playwrights and actors will show a series of one-act plays over three nights. The plays compete for a prize and the bragging rights. (CC)