News
Consumer council 'wishes' Danes would drop popular website
---
This article is more than 5 years old.
Report says Wish.com's products violate EU law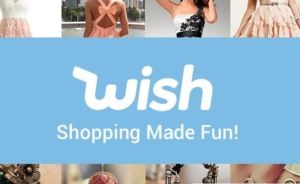 Anyone using social media sees endless ads for the online retailer Wish.com.  The Danish Consumer Council Tænk Kemi (Think Chemicals) said that customers buying cosmetic products from Wish.com often do not know what is in the products they purchase through the popular online store.
Tænk Kemi ordered and examined 39 different cosmetic products fromWish.com, including many goods that are produced in and shipped from China.
"In many cases, products from these types of websites have proven to be of suspect quality," read the company's report. "Products from these websites may also have problems meeting EU legal and security requirements."
No labels and dangerous chemicals
EU manufacturers of cosmetic products like creams, deodorants or mascara are required to include an ingredient list. Of the 39 products purchased by Tænk Kemi , 21 of them did not have the required ingredient list.
One cream that did have an ingredient list on the label was still in violation of EU laws because it contained two allergenic substances (methylisothiazolinone and methylchloroisothiazolinone) that have been banned since February of last year.
"We cannot recommend purchasing personal care products and cosmetics on Wish.com", said Stine Müller from Tænk Kemi. "Many of the products do not comply with EU cosmetics rules and do not list ingredients. A consumer has no idea what they are buying.
Change a challenge
Despite the warnings, It may be hard to get customers to stop using wish.com. The online shop very popular among consumers and is currently the fifth most popular online store in Denmark
READ MORE: Retailers complain of violation of pharmacy law by webshop
The Danish Association of Cosmetics and Detergents (SPT) said the website was "anti-competitive" for Danish and European manufacturers and put consumer safety at risk.