News
Flexible working hours increase employee satisfaction in Copenhagen
---
This article is more than 5 years old.
Trial program will now be spread to include 10,000 workers, and possibly more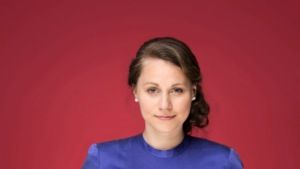 A trial of flexible working hours in three sections of Copenhagen Municipality's Health and Care Services department has been a success.
In fact, satisfaction with the program has been so high among the employees  that it will now be implemented throughout the entire 10,000-employee department.
During the trial, the employees were given the opportunity to speak to their immediate superior about how few or how many hours they wished to work. The results have been so positive that the program will be phased in department-wide starting in September.
"This trial clearly shows that the ability to go up or down in hours results in higher employee satisfaction," said the deputy mayor for health and care, Sisse Marie Welling. "Therefore, the offer should be offered to each of our 10,000 employees."
READ MORE: Copenhagen unions call for 30-hour week for municipal workers
An evaluation of the trial showed that 68 percent of employees feel the opportunity to alter their working hours was "to a large extent" or "to a very large extent" an important contributor to their job satisfaction. The employees said that flex hours allowed for a better work/life balance.
Security blanket
During the trial about 10 percent of the employees in the three departments used conversations with their bosses to adjust their weekly hours. About the same percentage asked to have their hours reduced.
Employees said that managers became more willing to discuss flex time while the trial was up and running. They said they felt "safe" knowing they were supported in seeking more flexible working hours.
"Considering that about 130,000 Copenhageners suffer from stress, I think we should look carefully at any measure that can increase a sense of security at work," Welling said.
Welling added that she would like to see the offer extended to the entire City of Copenhagen workforce of 40,000 workers.