News
Danish immigration authorities deport new mother
---
This article is more than 5 years old.
Couple and their child denied family reunification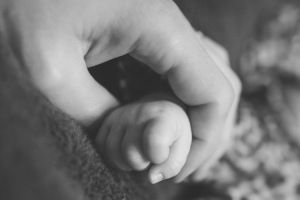 The Danish Immigration and Integration Ministry sent Christina Maramba to the Philippines on a one-way ticket yesterday. 
This is despite the fact that she is the mother of a two-month old baby with her Danish husband, 31-year-old Casper Olesen. The couple's marriage and their daughter held no sway with authorities, who denied them family reunification rights in Denmark.
"It came as a total shock," Olesen told Ekstra Bladet.
Sofia remained in Denmark with Casper, who now has to find alternatives to breastfeeding and his daughter's other maternal needs.
"I have to go to the healthcare system," he said. "It all happened so fast we have not really had time to start breast milk replacement."
A housing issue
The couple applied for family reunification on December 7 of last year, a couple of weeks after they were married. Christina gave birth to Sofia in March.
The family's housing arrangement was the reason the immigrations authorities gave for denying the request to stay in Denmark. 
Maramba came to the country in April 2016 as an au pair, and she and Casper began their relationship while she was  living with her au pair family. When they married in November and Christina's contract with her au pair family expired, she moved in with Casper, who lives in a flat above his parent's residence.
As such, Olesen does not own his own residence as either owner or tenant, which is a condition under the Danish family reunification laws.
The letter of the law
Olesen said that he had misinterpreted the meaning of the law.
"We though that having our own residence meant having our own home with its own entrance and so on," he said. 
"Had we been aware that we risked rejection of our request for family reunification, we would have done something about it."
Once the decision had been made by the authorities, the couple was forced to make a brutal choice.
"According to the decision, Christina had to leave by Monday, May 14," said Olesen. "If she did not, she faced being banned from entering into the Schengen countries for two years. We had no alternative."
A family torn apart
Olesen said that he had followed all the other rules involved in running the family reunification guantlet, including putting aside a 55,000 kroner bond and guaranteeing his  responsibility for taking care of Christina for the next eight years.
"Christina wants to be in Denmark," he said. "She wants Danish traditions. She was studying for her Danish test."
Olesen said that he has been working for the same company for 13 years, and his chances of finding a similar job and being able to support his family in the Philippines were nil.
READ MORE: Government passes stricter family reunification laws
"Along with my fear that Sofia is losing her mother at this crucial time, my biggest concern is there will be no-one waiting for Christina when she gets to the Philippines," he said. "She will be alone, missing her daughter and her husband."
Olesen said that it was not possible to send Sofia with her mother into such an insecure situation.