News
Five Croatians charged with rash of robberies in Denmark
---
This article is more than 5 years old.
Police say the burglars targeted old people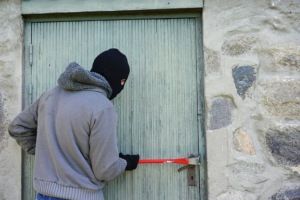 The number of home break-ins in Denmark attributed to a gang of five Croatians continues to grow.
Accused of committing 16 burglaries, police investigating the case have now tacked six more crimes on to that tally, meaning the crew were most probably responsible for at least 25 robberies between November 2016 and November 2017.
Crime wave
The break-ins occurred throughout the country: from southeast Jutland to across Zealand. Police claim the group targeted older people.
"We are taking these crimes very seriously," Kim Kliver from South Zealand and Lolland Falster Police told Dr Nyheder.
Kliver called the gang "serial criminals" who robbed primarily older residents of jewellery, money and personal belongings worth about 1.5 million kroner
Charges piling up
The five have already been charged and held for 16 home robberies. The continued investigation of the case has led to more charges being levelled at the four men and one woman. Kliver could not provide any more details as the case is being tried behind closed doors.
READ MORE:  Police deprioritising home burglary cases
Kliver, who would not rule out more charges being brought in the case, said the police have pursued it vigorously due to the insecurity the robberies have caused – especially among older residents.
"We want to create some peace of mind by saying that we have captured the people we believe are behind these serious crimes."