News
Massive overcrowding at some Danish hospitals
---
This article is more than 5 years old.
Too many patients and too few beds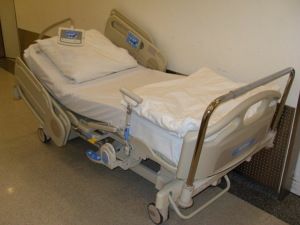 The lack of bed space at hospitals in central Denmark has been a problem for a long time, according to Region Midtjylland council member Jørgen Winther.
Winther wants the problem discussed at an extraordinary meeting of the council today.
"We cannot crow about having the world's best healthcare system when we have this insane overcrowding problem,"  Winther told DR Nyheder.
No place to lie down
He is particularly concerned about the situation in the regional hospital in Randers.
A report from April 5 of this year showed that on that day the hospital had 69 more patients in its wards than they were built to hold.
The hospital's supply of 39 extra beds were filled up, leaving 30 patients without a bed.
Extraordinary flu outbreak
Randers Hospital director Jonas Dahl said the overcrowding occurred during a severe outbreak of influenza when an extraordinary number of patients were hospitalised. Some were transported to other hospitals in the area.
READ MORE: Worst ever flu season in Denmark
"In the end, it is a matter of giving the patient the help and treatment that they are entitled to," said Dahl.
"And fortunately we can, regardless of where that may occur."