News
Danish MP calls for decriminalisation of both cannabis and hard drugs
---
This article is more than 5 years old.
In his new book, Henrik Sass Larsen calls Denmark's war on drugs "a total failure"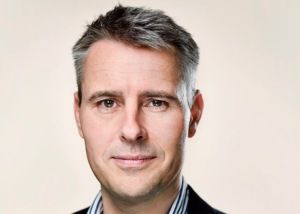 Henrik Sass Larsen minces no words in his new book 'Exodus: The Way to the Centre-Left'  in which he offers up his opinion on the Danish government's 'zero tolerance' drug policy.
Larsen, the chair of the Socialdemokratiet parliamentary group, calls the efforts "a total fiasco".
"A humanitarian disaster"
In his book, Larsen goes far beyond the idea of simply legalising cannabis, which is already a break from his party's policy on cannabis – he calls for the decriminalisation of all drugs in Denmark. And he calls zero tolerance a "humanitarian disaster".
"Every school child knows where they can get cannabis," Larsen told Information. "It has served no other purpose than to send people to prison."
READ MORE: Record number of Danes charged with selling cannabis oil
Larsen calls Denmark's war on drugs "a total failure" and points at the huge amount of resources spent on drug enforcement – money he believes would be better spent on social programs.
Breaking with his party
Although he envisions a time when all drugs are legal in Denmark, he is clear he believes the first step is to legalise cannabis for adult use through a regulated, state-controlled market.
While far-left parties like Enhedslisten and Alternativet praised Larsen's comments, there is no sign that his own party is ready to take the leap into legalisation.
While there has been some movement toward allowing the use of cannabis for medical use, the countries three largest political parties – Venstre, Dansk Folkeparti and Larsen's own Socialdemokratiet – have constantly opposed legalisation outside the medical arena.