News
Danish IS fighter arrested in Turkey
---
This article is more than 5 years old.
Detained man among the first foreign fighters to leave Denmark for Syria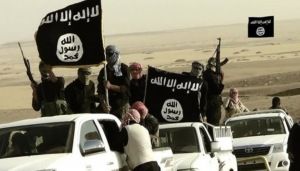 A Danish citizen who has allegedly fought for the jihadist organisation Islamic State (IS) has been arrested in Turkey.
According to the radio station Radio24syv, the 26-year-old was among four who travelled to Syria to fight for IS and who were charged in absentia in Copenhagen in 2014 for breaching the terror law. They were one of the first Danish groups to join the ranks of IS and the three others have since been killed.
According to the man's sister, he has been seriously wounded in a bomb attack and wants to be sent back to Denmark.
READ MORE: Denmark may have to bring back jailed IS fighters from Syria
No brainer or no mercy?
The Danish authorities have confirmed the man's arrest and revealed that the Danish police are in discussion with the Turkish authorities regarding the possibility of getting him extradited to Denmark.
However, some politicians aren't very keen on the idea of quickly bringing him back to Denmark, even if he does require medical attention.
"We don't owe him anything. So we don't think we need to actively try to get him and others like him home. He chose to disregard the values we represent here in Denmark," Morten Bødskov, an MP for Socialdemokratiet and the former justice minister, told Radio24syv