News
EU takes first step towards banning takeaway plastic
---
This article is more than 5 years old.
New proposal sees a number of types of products being ousted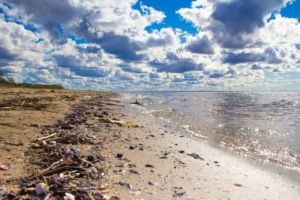 Snapping up some takeaway down the local shawarma or curry house could be a slightly different proposition in the future thanks to a new law proposal by the EU Commission.
The proposal, which aims to reduce maritime litter, includes banning specific types of plastic products that account for 70 percent of the waste found on beaches and in oceans: plastic cotton buds, cutlery, plates, straws, drink stirrers and sticks for balloons.
"Plastic waste is undeniably a big issue and Europeans need to act together to tackle this problem because plastic waste ends up in our air, our soil, our oceans, and in our food," said Frans Timmermans, the First Vice-President of the European Commission.
"Today's proposals will reduce single use plastics on our supermarket shelves through a range of measures. We will ban some of these items and substitute them with cleaner alternatives so people can still use their favourite products."
The proposal, see below, also includes other obligations and requirements. It will initially be processed by the EU Parliament and the Council of the EU before it can be approved.