News
Denmark a magnet for southern Europeans in search of work
---
This article is more than 5 years old.
A lot of people are moving north to Denmark from other parts of Europe to escape financial hardship at home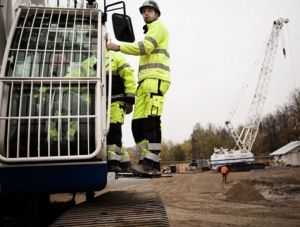 New figures released by the Danish agency for labour market and recruitment, STAR, reveal an almost doubling in the number of people from Italy, Spain, Greece, Portugal and France who have come to Denmark for work.
Over a five-year period, the number has risen from 12,854 to 24,784, Ugebrevet A4 reports.
"Since the financial crisis hit southern Europe, many of them have looked northwards to find work," said Jonas Feldbo-Kolding, a labour markets researcher at the University of Copenhagen.
"Historically, some have ended up in Denmark, but most went to countries such as Germany and the UK. Now we're seeing more looking towards Denmark," added Feldbo-Kolding.
He's from Barcelona
The number of Portuguese, Italian and Spanish workers has risen substantially. Between March 2017 and 2018, there were 8,998 Italians working in Denmark, whilst Portuguese and Spaniards worker numbers stood at 3,425 and 5,177 respectively. In all three cases this is a doubling compared to five years ago.
READ ALSO: Business needs talent: Skilled foreigners play a crucial role
If the trend continues, the number of Italian workers will soon equal those from Bulgaria, one of the eastern European countries that traditionally supplies Denmark with labour.
The top five sectors employing southern European workers in Denmark are the hotel and restaurant sector, teaching, the construction industry, manufacturing, and cleaning and service.
A fussier breed of worker
Feldbo-Kolding and his colleagues have also deduced that southern European workers have a higher unemployment rate than their eastern European and Danish counterparts.
"It could be that there are a large number who are simply not willing to take the same jobs as eastern Europeans. It could also be imagined that more of them are unemployed for a while waiting for the right job to turn up," Feldbo-Kolding added.
Figures also reveal that an increasing number of southern Europeans decide to settle permanently in Denmark.
No to social dumping, though
Socialdemokratiet's EU spokesperson Peter Hummelgaard broadly welcomes the influx. However, the party does worry that the increasing numbers could cause problems in the labour market in certain sectors.
"Whether you're from eastern or southern Europe, you have to abide by the Danish labour laws and be paid a Danish salary. If the reality turns out to be that lots of these Portuguese, Spanish and Italians don't do this, then it is social dumping and totally unacceptable," said Hummelgaard.
Dansk Folkeparti alleges that many southern Europeans are taking jobs from Danes in sectors where there is high unemployment.
"I've absolutely no objection to a nurse coming from Italy to look for work, as this is labour we sorely need, but I do have a problem with labour coming in from abroad that pushes Danes out of the labour market, as these figures indicate," said Kenneth Kristensen Bernth, DF's EU spokesperson.