News
More parties eyeing ban on energy drinks for children
---
This article is more than 5 years old.
Authorities and experts urge kids to steer clear of caffeine-laden drinks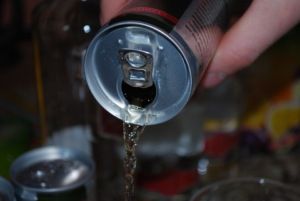 They seem to be everywhere these days. There's no denying the rise in popularity of energy drinks around the world – they even own football clubs and send people into space!
Red Bull, Monster and Booster are just some of the many variations that adults and children have access to in Denmark.  But that could change in the near future.
More parties in the halls of Parliament – including Dansk Folkeparti, Konservative and Enhedslisten – are leaning towards banning the sale of energy drinks to children.
"Kids under the age of 16 shouldn't be able to buy and drink something that is dangerous. We need to find out whether a ban could help and, if this is the case, we will support it," Orla Østerby, the spokesperson for children and food products for Konservative, told DR Nyheder.
READ MORE: Youngsters downing energy drinks for breakfast
An experiment
But while Alternativet party wants to also increase the taxes on energy drinks to make the product less attractive, Socialdemokratiet wants a ministerial investigation to look into the issue before forming an opinion. Venstre, meanwhile, doesn't see a need for a ban.
But health experts are concerned.
"We simply don't know enough about the effects that copious amounts of caffeine has on children and youngsters, and there are a lot of other things added to it, so it seems like a bit of an experiment on our kids," Natasha Selberg, a dietician specialist with the heart association Hjerteforeningen, told DR Nyheder.