News
Travelling bands of criminal foreigners a major headache for Denmark
---
This article is more than 5 years old.
Europe's open border policy is being exploited by crooks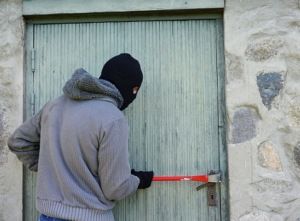 The Rigspolitiet national police body is prioritising its efforts to combat criminals who are not resident in Denmark but who commit crimes here.
Figures reveal that around every fourth person sentenced in court for theft and every fifth person sentenced for burglary does not live in Denmark, DR Nyheder reports.
Over the last 10 years, figures for crimes committed by these tourists have gone up from under 2 percent to 10 percent of those charged. The numbers really took off when Romania and Bulgaria came into the EU in 2007.
READ ALSO: Police warn of organised Romanian burglars
A predictable path
Shopkeepers in the city centre have struggled with the problem for some time now. The chair of the chamber of commerce for central Copenhagen, John Hansen, says that it is almost possible to follow the trail of the criminals from the time they arrive at the main station. First there are reports of thefts there, then thefts on the streets, and then the criminals end up in shops.
Last year on Strøget, the capital's main pedestrian shopping street, 33,000 thefts were reported. That equates to 33 percent of those reported in the whole of Denmark.
"They are professionals who come as tourists – not sorry-looking homeless people who steal to earn a crust of bread," said Hansen.
The police agree. "When it comes to crimes such as theft and burglary, we see a relatively large number of foreigners who are not resident in Denmark. A number of these are professional criminals who come here with the sole intention of committing crimes," said Lars Mortensen, a deputy police inspector.
Police co-operation
However, it is not easy to tell whether more criminals have made a bee-line for Denmark or whether the high numbers are due to increasing activity on the part of the police.
The Danish police are working closely with Europol and police in neighbouring countries.
"If there is a group of thieves active in another country and information that they are heading for Denmark, then we will be tipped off," said Mortensen.
The police are also able to use data from automatic numberplate scanners to track the movements of suspects.
"We know that some of these criminals pool their stolen items and transport them out of the country in one lot," added Mortensen.
The criminals can then be stopped in Denmark just before they reach the border or by German police on the other side.
Local help
Another reason why it can be difficult to find organised criminals while they are in the country is that they are often getting local help. This can be somewhere to stay or vehicles with Danish numberplates that don't arouse suspicion.
"It is often done through networks or family relationships, by which travelling criminals know people in the country that they want to commit crimes in," said Mortensen.
There was a marked drop in the numbers charged in 2016, which was probably due to border controls being tightened in January of that year. But that does not necessarily mean that fewer organised criminals entered the country. Border controls have taken police resources away from other areas.
"After the refugee situation escalated in 2015, there were certain priorities that were paramount at the border such as refugees and combatting terror," added Mortensen.
However, he emphasises that travelling bands of criminals are still very high on the list of police priorities.