News
Police clamp down on drug buyers in Christiania
---
This article is more than 5 years old.
Attempts to eradicate the sale of illegal drugs in the 'Free State' are being stepped up by targeting users as well as sellers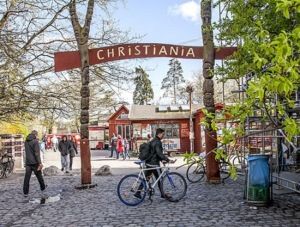 Yesterday, police charged 82 people with possession of cannabis in Christiania and arrested two others during operations to clear Pusher Street.
Copenhagen Police had previously announced that it intended to get tough on people buying cannabis. This strategy came about as a direct result of the action taken by the residents in Christiania to enclose the area around Pusher Street with a fence, reports Politiken.
READ ALSO: Drugs trade still flourishing in Christiania despite repeated police crack-downs
Every morning for a little over a week, police have removed tables and other paraphernalia used by the drug sellers.
The recent operation has so far netted cannabis, skunk, cannabis products and a large amount of cash.
Of the two people arrested, one was wanted by police because he had not turned up to serve a prison sentence and the other one was brought before the court yesterday.