News
Danish News in Brief: Suburban shootings could be drug-related, say police
---
This article is more than 5 years old.
In other stories, police are appealing for witnesses to a stone-dropping incident on the motorway while traffic fatalities in general are down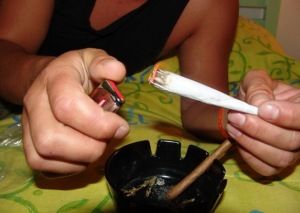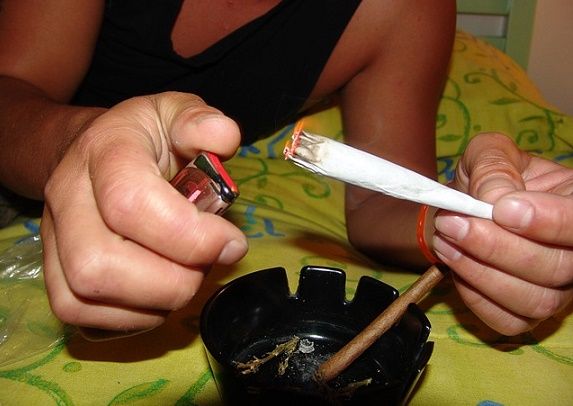 Although the Copenhagen 'gang war' is supposedly over, the residents of several Greater Copenhagen suburbs are still experiencing shootings. Since April 2, there have been 11 incidents, and 'stop and search' zones have been implemented several times to combat the criminals, reports DR Nyheder.
According to the police, the shootings are probably connected with rival criminal gangs trying to control the lucrative cannabis market.
After a shooting in Albertslund yesterday, in which a 20-year-old man was shot in the leg, several people were arrested but then subsequently released.
Later on the same evening in Rødovre, an 18-year-old man was shot in the foot. Afterwards, the perpetrators drove away from the scene of the crime.
A car was burnt out in Bagsværd last night and police were not ruling out the possibility of a connection to the shootings.
---
Car hit by stone dropped from motorway bridge
On Thursday evening, a car on the Helsingør Motorway was struck by a solid object thrown from a motorway bridge that was probably a stone the size of a hen's egg or tennis ball. Police received a call at 19:42 reporting the incident near Junction 5 at Humlebæk, reports DR Nyheder. The driver also reported a male figure on the bridge. Fortunately, the driver was uninjured but the car's windscreen was cracked and there was a large dent in the car's roof. A witness has since come forward and told police he saw a youth aged 13-15 of average build with dark blond hair leaving  the area wearing a rucksack, reports Ekstra Bladet. Police have appealed for further information.
Traffic fatalities down in Denmark
Figures reveal that the number of people killed on the roads last year in Denmark was lower than in 2016. Last year, 2,789 traffic accidents were registered in which one or more individuals were killed or injured and that is the lowest tally in the last 10 years, reports DR Nyheder. Marianne Foldberg Steffensen, the head of the Danish road directorate's traffic safety division, points out there could be a number of explanations for the figures. "The road network is being continually improved – for example, more roundabouts and left-turning lanes, the removal of obstacles and improved visibility," said Steffensen. In addition, campaigns, daily traffic bulletins, the continuous maintenance of the road surface and quick repairs to damaged crash barriers all improve traffic safety. Since 2013, the traffic safety commission has set a target that by 2020 there should be a maximum number of 120 people killed in traffic per year, 1,000 seriously injured and 1,000 with minor injuries.
Children hospitalised after drinking antifreeze
A mix-up with juice and antifreeze could have ended tragically for a 6th grade class in Horsens. Fortunately, the mistake was quickly discovered and 15 children who drunk the toxic brew were taken to hospital, reports DR Nyheder. Police confirmed that 14 of the children were still in hospital for observation and treatment for poisoning. "Nobody has been seriously hurt and it is not expected that any of the pupils will suffer long-term effects," stated a police press release. It seems as if the mix-up occurred when the class was given a number of opened bottles containing leftover juice by the parents group and a bottle of antifreeze was accidentally included.
Funding for Muslim school in Aarhus under threat
A Muslim private school has been castigated by the Education Ministry's  controlling body over some of its teaching and its lack of facilities. Lykkeskolen in the west of Aarhus is set to lose its public funding, reports Jyllands-Posten and BT. The funding will cease from July this year and the school will have to repay monies they have received since the controllers put them on the observation list in April 2017. The controlling body found that the school does not live up to the required obligations when it comes to practical and musical education. There was also doubt as to whether it could satisfy the criteria on freedom and democracy set out in the Free School Law. Censored material was being used in biology, particularly in regard to pictures of women's bodies, and the controllers expressed concern at segregated classes and 'a very conservative parent's group' that regarded music lessons and summer camps as being forbidden according to Islamic Law.
How popular is the name Muhammed?
According to Kristeligt Dagblad, Muhammed comes in at No 31 on the most popular boy's name list. However, this is not reflected in the list compiled by Danmarks Statistik. "The Danish statistics keeper differentiates between Mohammed and Muhammed, and in 2016 these names were Nos 81 and 58 in the top-100," Dorthe Larsen from Danmarks Statistik explained to DR Detektor. "However, if we combine these two names they do come in at No 31," added Larsen.