News
Government gives go-ahead for electric locomotive purchase
---
This article is more than 5 years old.
A viable replacement for the venerable IC3 diesel locomotives seems finally within sight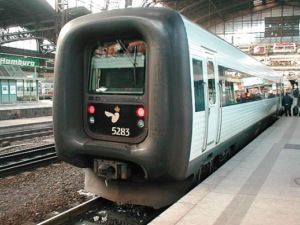 Denmark's passenger railway network has long been plagued by problems, as commuters can readily attest.
A number of these have been associated with the ill-fated IC4 train that was supposed to be national railway company DSB's new workhorse to replace the outdated IC3.
Plagued by technical problems, the IC4 never really came into service properly and IC3s are still running as a stop-gap.
A majority in Parliament has now given the go-ahead for a long-planned purchase of new electric locomotives costing around 11 billion kroner, reports Ingeniøren.
READ ALSO: DSB investing in new electric locomotives
DSB is now ready to tender for the contracts for a minimum of 100 locomotives, which could start to be phased in at the beginning of 2024.
A rail bonanza
Additionally, money has been agreed to buy between 40 and 56 trains to replace the existing fleet of 113 double-deckers. Contracts should be signed during 2019 so that the trains can come into service at the beginning of 2022.
This will finally enable DSB to retire its elderly fleet of diesels.
DSB's administrative director, Flemming Jensen, is extremely pleased with the deal.
"Today's decision really underlines the fact that trains play a central part in Denmark's future transport strategy. Commuters can look forward to modern, effective and punctual Danish trains in the foreseeable future," added Jensen.