News
Business News in Brief: Bank profits soaring to pre-Financial Crisis levels
---
This article is more than 5 years old.
In other news, increasing construction bankruptcies, counterfeit good sales and international money laundering rates are causing widespread alarm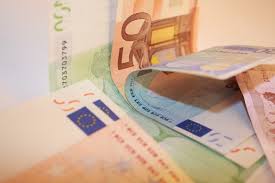 Denmark's banks made a profit of 40 billion kroner in 2017 – a 20 percent rise on 2016 – with over 65 percent of the profit, some 27.1 billion, coming from fees.
The country's mortgage lenders, meanwhile, made a profit of 8.1 billion kroner – up 12.6 percent on 2016.
Great results; be careful
Niels Storm Stenbæk, the chief economist at the Financial Supervisory Authority, hailed the results as the best since the build-up to the Financial Crisis.
However, he cautioned the banks not to give too much away in dividends, as it is "important to set aside funds so they can withstand financial turmoil" in the future.
---
Microsoft eyes total equality in management
Microsoft Denmark has set itself a goal of 50-50 gender equality in management positions.  At present, a third of Microsoft Denmark's managers are women – a high ratio compared to most other companies, but not good enough, according to Marianne Dahl Steensen, the administrative director. "When it comes to skills, women tend to be more educated," she explained to Dansk Industri. "As long as they are less used than men, there is a huge untapped potential."
Government urges EU to do more to fight money laundering
The Danish government has called upon the EU to do more to combat money laundering. Danish lawmakers feel increasingly helpless to act when cross-border cases like the one that embroiled Danske Bank occur in which billions of kroner were funnelled from Russia through an Estonian subsidiary of the bank. Brian Mikkelsen, the business minister, told Bloomberg that the EU needs "more competencies in this field" as it is increasingly hard for national regulators to deal with the problem.  "I won't comment on the specifics of the Danske Bank case, but there's no doubt that something happened in that case that prevented the exchange of information that could have been useful to the national authorities," he added.
Construction company bankruptcy rate goes through the roof
In May, some 105 construction companies went bankrupt – a surprising figure given the number of contracts and demand for workers in the sector, according to Andreas Fernstrøm from Dansk Byggeri. Normally, there are 200-400 bankruptcies a year, but according to Fernstrøm there could be as many as 800 in 2018. The figure for May was the second highest monthly total since Danmarks Statistik started compiling figures a decade ago. Up until the end of May, there had been 383 bankruptcies – 26 percent more than in 2017.
Three jailed over fraud at legal firm
Two lawyers from the Johan Schlüter law firm have been handed sentences of four and five and a half years at Copenhagen City Court for defrauding TV and film companies of an estimated 100 million kroner. The money was paid by international broadcasters for the rights to show films and TV shows. A third lawyer was sentenced to nine months.  All three are appealing against the sentences. The Johan Schlüter firm had previously developed a good reputation among rights holders by founding Antipiratgruppen, a group that helped them take action against file-sharing companies operating in Denmark.
The cost of counterfeit goods to Danish business
Counterfeit goods cost Denmark the equivalent of 5,000 jobs every year and its companies 8.6 billion – around 6 percent of their annual turnover, according to a report by the EU's Office for Intellectual Property Rights. Overall, the illegal industry costs EU countries 440 billion kroner a year and 435,000 jobs.
Lundbeck agrees settlement to continue trading in the US
Pharmaceutical company Lundbeck has confirmed to the stock exchange a 336 million kroner settlement with the US Department of Justice that will enable it to continue operations in the country. Concerns had been expressed about Lundbeck's support of patient associations that have contributed to paying for medicine for patients who are part of the state insurance scheme Medicare. US sales of 10.7 billion kroner accounted for 63 percent of Lundbeck's 2017 turnover – up from 36 percent in 2013.
Telia's Danish unit could be put up for sale due to poor prospects
Telia's Danish unit could be put up to sale by the end of the year, reports Bloomberg. Currently the country's fourth largest mobile service provider – a long way behind TDC, and also trailing Telenor, which it tried to merge with in 2014, and CK Hutchison Holdings – Telia's Swedish parent company is busy planning a similar exit from various central Asia markets. Its chief executive, Johan Dennelind, is not convinced Telia can make money in Denmark.
Dream IPO for Netcompany
IT company Netcompany enjoyed a dream IPO by ending its first day 17 percent higher than its launch price. Some 300,000 shares were traded in the first five minutes, and the share price rose 25.2 percent in the first hour. Netcompany, which supplies tech expertise to the public sector via initiatives such as public portals like Borger.dk, has achieved an average annual growth rate of around 20 percent since its foundation in 2000 by three IT entrepreneurs
New app enable children to make mobile payments
A new app launched by MyMonii in collaboration with Nets will enable children over the age of seven to pay for goods using their mobile at 20,000 stores that already accept Dankort on the phone. The MyMonii app, which has existed for some time using 'Monopoly money', already has over 45,000 users.
Post service courier service reported to competition authorities 
The postal service's subsidiary PostNord Logistics is undercutting its rivals by offering far cheaper prices for parcel delivery by courier. The industry organisation, Dansk Vognmænd, has accordingly reported the PostNord-controlled operation to the competition authority for unfairly using state funding and entering a market outside its remit to deliver the daily post.  The most recent report posted by PostNord Logistics revealed a loss of 91 million kroner – its fourth in five years – and negative equity of 2 million kroner.
Supermarket becomes first to ban energy drink sales to under-16s
Lidl has decided to follow the lead of cinema chain Nordisk Film and stop selling energy drinks to children under the age of 16. Lidl cited the findings of the Danish heart association and other experts for its decision, which will become official on October 1.
Former Maersk CFO appointed at leading mining company
Jacob Stausholm, the former CFO of Maersk, has been appointed the new financial director of Anglo-Australian mining company Rio Tinto. He will replace Chris Lynch when he retires in September. Stausholm, 49, left Maersk in March.