News
Denmark signs up to new military alliances
---
This article is more than 5 years old.
European Intervention Initiative and Joint Expeditionary Force to boost European security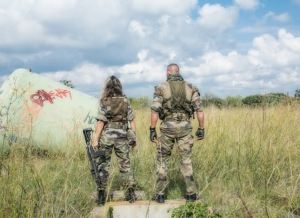 The Danish defence minister Claus Hjort Frederiksen has announced that Denmark will join the French-led European Intervention Initiative (EI2) alliance today.
The Danes are among ten European counties formally joining the alliance today, an act that signals Europe's intention to become more self-reliant in the military arena.
"Europe needs to take even more responsibility for its own security. So I'm very pleased that Denmark has joined the initiative, because it strengthens our security policy profile and gives us access to a forum of like-minded countries that work towards Danish interests and European security," said Frederiksen.
READ MORE: Russian ambassador weighs in on Danish defence spending debate
Joining the JEF
The defence minister emphasised that the alliance wouldn't change the fact NATO and the US would continue to be the cornerstones of Danish defence and security policy, but rather a supplement to increased co-operation between NATO and the EU.
Frederiksen will also be travelling to London later this week to mark the launch of another military co-operation, the British-led Joint Expeditionary Force (JEF), which has been in the pipeline since 2014.
The JEF is established under NATO's 'framework nation concept' that permits the solving of tasks within and outside the boundaries of NATO co-operation.
To this end, nine countries have agreed to deliver forces to the JEF at short notice to be dispatched to all forms of conflict across the globe. Denmark isn't automatically duty-bound to deploy soldiers – that is decided on a mission-by-mission basis.