News
Danish supermarket to hide cigarettes
---
This article is more than 5 years old.
Netto, Føtex, Bilka and Rema 1000 to stop tempting youths with visible tobacco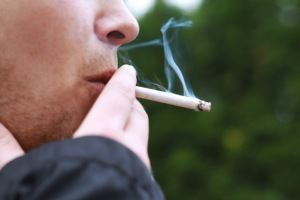 From August 1, supermarket chain owner Salling Group will no longer have tobacco products out on sale in the open.
The move means that 600 Netto, Føtex, Bilka and Rema 1000 supermarkets across Denmark will hide away their cigarettes in a bid to not tempt youngsters to buy tobacco. In future, the cigarettes will be located by the cashiers, but customers will have to ask for them.
"As the country's biggest supermarket company, we have a responsibility to lead the way. We can make a real difference to the next generations by focusing on smoking and making it less attractive to start. Denmark needs to reach the goal of a smoke-free generation by 2030," said Per Bank, the head of Salling Group.
READ MORE: Jack up cigarette prices significantly to stop juvenile smokers, politicians urged
40 a day
According to the health authorities, there has been an increase in the number of 13 to 17-year-olds who have taken up smoking in the past five years.
About 17 percent of the Danish population smokes and about 40 youngsters take up the habit every day.
"It's a big step in the right direction. The supermarket sector should be praised for taking an ambitious and active responsibility in ensuring that it will become more difficult for children and youngsters to start smoking," said Jesper Fisker, the head of cancer association Kræftens Bekæmpelse,