International
Tunnel vision now in the mix for proposed fixed link to Sweden
---
This article is more than 5 years old.
It is not only a bridge that is on the cards when it comes to establishing a fixed link between Helsingør and Helsingborg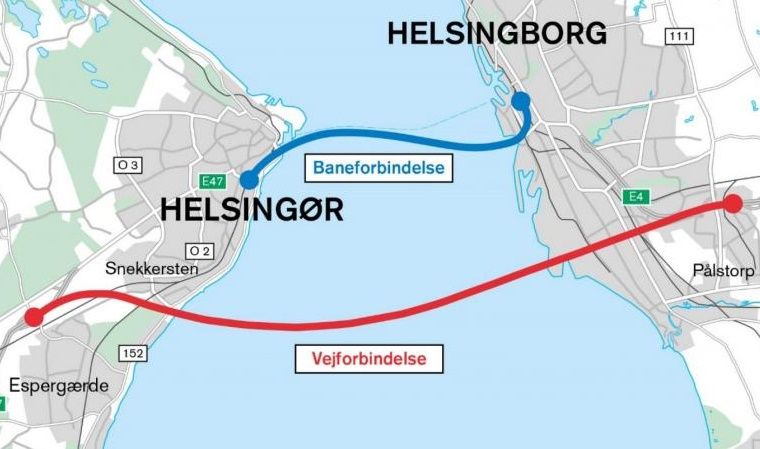 Three days ago CPH POST reported that an analysis was being carried out regarding the pros and cons of a new bridge linking Helsingør to Helsingborg that could become a reality in 2035.
The Danish road directorate, Vejdirektoratet, has just announced that it is joining with its Swedish counterpart Trafikverket to carry out a feasibility study regarding road and railway tunnels under Øresund.
"A fixed link between Helsingør and Helsingborg has been under discussion for many years. Now we are going to carry out a thorough investigation of how such a link could be established and financed, and what social value it would bring," said Andreas Egense, department head in Vejdirektoratet.
Two links on the table
The tunnels should be user-financed and the report, that has been budgeted at 17.3 million kroner with 7.3 million coming in EU subsidies, will be used as the basis for making a political decision in 2020 whether to proceed with the project.
Two links are being analysed – a purely road connection and a combined road and railway connection for passenger trains.
A number of things will be considered such as assessing the need for expanding infrastructure on both the Danish and Swedish side, as well as weighing up the consequences of a road-only connection compared to a combined link.