News
Culture News in Brief: Leftfield to return with British LGBT play 'Queers'
---
This article is more than 5 years old.
In other news, keep your eyes peeled for the ZULU Sommerbio program, Euron Greyjoy giving back, and the upcoming Danish actor Esben Smed Jensen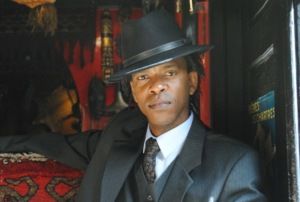 Leftfield Theatre, which made its Copenhagen bow last year with an explosive production of 'The Pillowman', is remaining true to its pledge to offer content that fans of HBO series like 'Game of Thrones' will enjoy.
READ MORE: Ripping away your comfort pillow to deliver high-octane theatre turbulence
Modern British LGBT play
Its next production, which will be staged at the quirky bar Galathea Kroen this August, is Queers – a 2017 British play charting a century of LGBT history in the country.
The play is set in a pub, so theatre-goers will sit down with a ploughman's, or whatever else takes your fancy, right in the middle of the action.
'Queers' consists of eight monologues and was written to mark the 50th anniversary of the 1967 Sexual Offences Act, which finally ruled that same-gender sex was legal.
"We'll be using the entire pub (basement bar and upstairs main room) and moving the audience around a bit so it'll be a proper experiential, intimate night out for the punters and about 25 audience members per night," director Lee Elms told CPH POST.
Looking for an actor
Ahead of rehearsals starting this summer, Leftfield Theatre is still looking for a young male actor to play a 17-year-old Brit.
Queers is being staged from August 17-25, thus coinciding with the last three days of Copenhagen Pride.
Tickets available at Galathea Kroen (open from 17:00; Rådhusstræde 9, Cph K), from scenen.dk or via this link.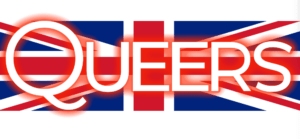 ---
Danish actor tipped for breakout role in forthcoming Lone Scherfig film
Danish actor Esben Smed Jensen could be on the verge of stardom thanks to a standout performance in a forthcoming film directed by his compatriot Lone Scherfig. Set in New York, Jensen plays a police officer whose wife leaves him with their two children in tow. It slowly transpires as he uses his connections to track them down that they may have been living with a monster. Although it is never spelled out he has Nordic heritage, his father is played by Danish-Swedish actor David Dencik, while Danish actor Nicolaj Kopernikus has a minor role in the film, which currently has no working title. Previously Jensen's biggest role was John 'Faxe' Jensen in the Euro 1992 drama 'Sommeren '92'.
Euron Greyjoy wants to pass on more than syphilis
'Game of Thrones' star Pilou Asbæk has spoken about his desire to give back to the Danish culture scene. In recent years, mainly thanks to his role as Euron Greyjoy in the mega HBO series, Asbæk has had his pick of Hollywood films. However, he tells DR he would like to return to work in Denmark again, where his portfolio includes the TV series 'Borgen' and '1864', and the films 'Kapringen', '9. april' and 'The Guardian Angel' ('Skyänglen'), an English-language Danish/Finnish/Croatian production that hit cinemas yesterday. "It is a very natural development: to seek work [abroad], get a lot of experience and then come home and share that experience – particularly with younger actors," he told DR. 'The Guardian Angel' follows an investigation into a series of murders involving hypnosis in 1951.
Tinderbox rocking to Depeche Mode and Iggy Pop with record crowd
A record number of guests are currently enjoying the Tinderbox festival in Odense where the headliners include Depeche Mode, Iggy Pop, Jack White and Alanis Morrissette. In total, there are 45,000 people in attendance – 5,000 more than the record crowd that attended in 2016. Depeche Mode wowed the crowd with their performance on Thursday, while Danish singer-songwriter Alex Vargas soldiered on despite a bout of sickness. The festival concludes on Saturday.
ZULU open-air summer schedule to be confirmed in mid-July
ZULU Sommerbio has confirmed that its summer program of open-air cinema will be released in mid-July. In response to a question on its Facebook page, the organisers said: "It's coming! Check out our page in mid-July, when we will have the program ready for you." Meanwhile, the Danish Film Institute will present two outdoor screenings at Kongens Have, 'ET' and Wim Wenders' music documentary 'Buena Vista Social Club', on July 30-31 at 21:45.