News
Business News in Brief: CEOs increasingly deep-pocketed and Dutch
---
This article is more than 5 years old.
In other news, Nordea has bought a competitor while Parken Sport & Entertainment has offloaded its fitness business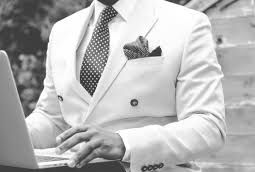 Ten of the companies that comprise the C25 Index have foreign chief executives. Just a decade ago, most of the CEOs were Danish. However, most remain white, middle-aged men.
Four of the ten are Dutch: Cees' t Hart (Carlsberg), Cees de Jong (Chr Hansen Holding), Hans Savonije (Royal Unibrew) and Jan van de Winkel (Genmab).
Nevertheless, there are fewer foreign chairpersons – just seven, according to the latest figures. Among them is Novo Nordisk chair Helge Lund, who is Norwegian.
Earnings through the ceilings
In related news, at Danish companies with more than 200 employees, it is reported that every fifth chief executive earns at least ten times more than the median salary, according to figures from the Finance Ministry.
In 2000, the number only stood at around 10 percent. In some cases today, the chief executives earn 50 times more.
---
Nationalbanken calls on European Central Bank to tighten monetary policy
Nationalbanken chief executive Lars Rohde is no stranger to issuing warnings about the banking sector, and he has again poured cold water on Denmark's rosy economic prospects. He has called on the European Central Bank to tighten up monetary policy in light of the high debt levels in the US and historically low interest rate levels in Europe. "The powder magazine is close to being emptied, which is worrying," he said, adding that now was probably not the best time for more public investment in Denmark. The finance minister, Kristian Jensen, was in agreement, telling DR it was time for more EU countries to clear up their banking sectors – most notably Italy, Spain and France.
Amagerbanken shareholder class action ends in failure
A class action involving 454 Amagerbanken shareholders has failed at the eastern high court, Østre Landsret. The shareholders were seeking to recover 30.5 million kroner in compensation after helping to raise funds to aid the bank's recovery in late 2010. However, despite a two-year state guarantee and funding, the bank was shut down 88 days later in February 2011, and the shareholders allege they were misinformed by the FSA. The chair of the shareholders' association told DR the decision was a "deeply disappointing technical knockout".
Nordea acquires Norwegian online bank
Nordea has paid 5.5 billion kroner to acquire Gjensidige Bank, a Norwegian online enterprise that specialises in loans to buy cars, from the insurance group Gjensidige Forsikring. The deal is expected to go through at some point in the first quarter of 2019, at which point the price might be adjusted according to Gjensidige's equity. Scandinavian bank Nordea is the second largest operator in Norway after DNB.
Parken offloads loss-making fitness chain
Parken Sport & Entertainment has sold Fitness DK for 100 million kroner to Altor og Tryghedsgruppen, the owner of the Sats fitness chain. Parken S&E reduced its asking price by over half due to disappointing results at the chain, which had not long ago been reasonably profitable. While Fitness DK has 125,000 members at 47 centres in Denmark, Sats has 560,000 members and 200 centres in Sweden, Norway and Finland. For several years, Fitness DK has been fighting a losing battle with Fitness World (450,000 members at 158 centres) in the Danish market, which has some of the cheapest prices in western Europe. 
Personal info breach at online ticket seller
Ticketmaster has contacted a large number of its customers who used its service between February 2017 and June 23 this year to notify them that "an unknown third party" may have accessed some of their personal information and payment information. Around 5 percent are believed to be affected, but although many Danish customers have been notified, it is believed that is mostly British ticket purchasers who have been targeted by the malicious software.
New rules to govern state-paid defence lawyers
The government intends to introduce ten new initiatives regarding how defence lawyers are hired and paid by the state. The new guidelines are partly in response to Ekstra Bladet's exposure of how much the lawyers are paid by the taxpayer – up to 5.5 million a kroner in one reported case. Among the initiatives unveiled by the justice minister, Søren Pape Poulsen, are recommendations to tighten their supervision, promotion of services and salary guidelines.