News
Most popular baby names of 2017 revealed
---
This article is more than 5 years old.
Ida and William top the list, while many names make their debut in the top 50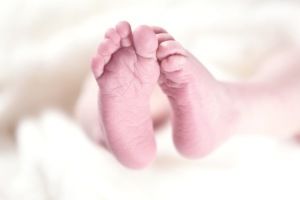 Danmarks Statistik has released its annual list of the most popular baby names in Denmark over the past year.
In 2017, Ida topped the list, accounting for 16 in every thousand girls born, while William, with 18 in every thousand, was top boy.
It is the first time that Ida has topped the list, while William returns to pole position after a year's break.
New entries
Several new names made their maiden appearance on the top 50 list on both the girls' and boys' side.
The new names included Alba, Eva, Hannah, Mynte and Vilma for the girls, and Milas, Villum and Sigurd for the boys.
If there was a trend it was the return of the Viking, with the aforementioned Sigurd, along with Thor, Saga, Freja and Astrid, all growing in popularity.
The names making gains 
Several names made a significant leap in placement from the previous edition of the list.
For the girls the biggest change was Hannah, which jumped up 20 places from its 2016 position.
Milas was the big gainer on the boys side, rising from 55 in 2016 to number 38 this year.