News
Danish News in Brief: Number of eastern Europeans on benefits skyrocketing
---
This article is more than 5 years old.
Elsewhere, rats close popular swimming hole, SAS improves in airline rankings and the number of nuns and monks are dwindling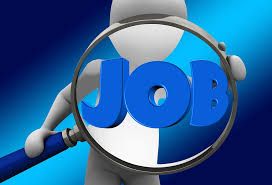 According to new figures from Jobindsats.dk, the number of eastern Europeans receiving the unemployment benefit 'dagpenge' has skyrocketed in recent years.
The figures revealed that there were over 5,000 eastern Europeans on dagpenge in April of this year, a significant increase from the 850 from April 2010. In fact, every 14th dagpenge recipient hails from Eastern Europe.
"More foreigners are becoming aware of Danish wages and no longer accept low wages. Unfortunately, many of those demanding higher wages are pushed out and replaced with those who will," Jens Arnholtz, a researcher at the Employment Relations Research Centre at the University of Copenhagen, told union magazine Fagbladet 3F.
READ MORE: Most Danish foreign fighters have been on benefits
In Pole position
Poland and Romania account for the majority of eastern Europeans on dagpenge, with 1,617 and 1,439, followed by Bulgaria (629), Lithuania (552) and Latvia (245). In comparison, there are about 60,000 Danes on the benefits today, almost half of the number from 2010.
But despite the spike, the Danish construction association, Dansk Byggeri, doesn't see any issue with the development.
"I don't think 5,000 eastern Europeans on dagpenge is much, so it's no problem at all. Eastern workers bring massive profit to the Danish labour market. Everyone will be needed and we still need more foreign labour," Bo Sandberg, the head economist with Dansk Byggeri, told Fagbladet 3F.
---
Fewer nuns and monks
Unless something drastic happens, there won't be any nuns and monks in Denmark before too long. Since WWII, and after the 1960s in particular, fewer Danes have signed up to dedicate their life to the church and celibacy. Currently there are under 100 nuns and monks in Denmark and the advanced age of many of the remaining means that monastery life looks set to come to an end. According to the Catholic research centre Cara, the number of men and women in monasteries has halved since the 1980s in Europe and the US.
More noise complaints in CPH
The number of noise complaints in Copenhagen last month was considerably higher than the June of 2017, according to data from City Hall. The city centre saw the most complaints with 784, followed by Nørrebro (304), Vesterbro (287), Copenhagen S (148) and Østerbro (113). The 48 percent increase in complaints compared to last year has been attributed to the warm summer this year, which has seen more people out on the streets and partying in apartment the windows open to allow cool air inside.
Rats at Sluseholmen
It is bad news for those who enjoy cooling off at Sluseholmen harbour pool after rats were found at the popular Copenhagen swim spot. Sluseholmen has been closed by the authorities until the issue can be resolved and no re-opening date was forthcoming. The authorities cited the closure as being due to rats being carriers of contagious diseases. Just four days ago, another harbour swimming venue in Aalborg was closed for the same reason.
SAS up the rankings
The Scandinavian airline SAS jumped up five spots on the annual Skytrax World Airline Rankings this week to settle in 60th position. Finnair was the best Nordic airline at 27th, followed by Norwegian at 32nd.  In related news, Copenhagen Airport urged travelers to remove the little stickers (see image below) that sometimes appear on bags during travel. The stickers – called bingotags – contain ID and route information that can be scanned – and having old ones on luggage can lead to bags missing flights.