News
Danish News in Brief: Record summer to keep on giving
---
This article is more than 5 years old.
Elsewhere, farmers get a hand, firemen head to Sweden and Dane lands NHL contract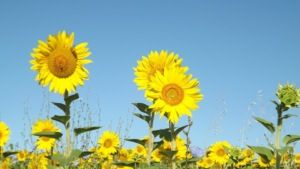 Denmark's historic summer looks set to continue over the next few weeks, according to the national weather forecasters, DMI.
DMI predicts that temperatures will remain somewhere in the 23-28 degree realm and could breach the 30 degree mark in certain areas.
"For the coming weeks of 30, 31 and 32 the weather situation will continue pretty much as it has been thanks to a stationary high-pressure system hovering about over Denmark," DMI wrote.
READ MORE: This summer is the Grinch that stole Christmas
Historic year
The summer of 2018 has already etched itself into the history books thanks to ample sunshine, high temperatures and a drought that has forced a nationwide ban on open fires and garden watering.
DMI contends that this summer is likely already in the same category as other big drought years registered since 1874 – which are 1899, 1947, 1959, 1976 and 1992. But 2018 could end up surpassing them all.
"July looks to be very dry, perhaps record dry, and if August follows suit we risk passing the driest summer ever registered in 1976, when 49 mm of rain fell nationwide in June, July and August.
---
Farmers get a hand
But not everyone is loving the scorching summer and the Danish agriculture sector is languishing in a drought that could end up costing the industry billions of kroner. But now the sector has received some good news as the government has agreed to lend a helping hand. For a period of time, organic farmers will be permitted to reduce the content of roughage in cattle feed from 60 to 50 percent without losing their organic status. Moreover, it will be permitted for farmers to harvest hay on fallow land to use for feed and organic farmers will be allowed to use feed harvested from fields that are in the process of being converted to organic land.
Micro business a boon
A new report from the national statistics keepers, Danmarks Statistik, shows that the so-called micro businesses – with less than ten full-time employees – accounted for 70 percent of job growth in Denmark in recent years. The report also showed that small businesses accounted for 40 percent of growth measured in full-time employees. The report is based on figures from 2009-2016 and revealed that the micro business saw an increase of 35,433 full-time employees. Over the same period of time, job growth in medium and larger companies was far more meagre, while giga-companies saw a decrease in full-time employees by over 10,000.
True to the game
One of Denmark's biggest ice hockey talents, Alexander True, took another step towards his NHL dream by signing an entry-level contract with the San Jose Sharks. The 21-year-old center spent last season with the San Jose Barracuda in the AHL, where he racked up 28 points in 68 games. True just misses out on becoming teammates with Danish NHL veteran Mikkel Bødker, who was traded to the Ottawa Senators earlier this summer.
Firemen aiding Sweden
A group of 27 Danish firefighters manning 8 vehicles are currently on the way north to Sweden to help fight one of the worst forest fires the country has seen. The volunteers have all agreed to cut short their holidays to assist the beleaguered Swedish fire fighting force, which is contending with 43 forest fires that are spreading across large parts of Jämtland and Dalarna regions. Aside from the Danes, Norwegian and Italian fire fighters have also helped out and the Swedes have asked the EU for additional assistance.