News
Danish News in Brief: Ground-breaking HIV research could have immense impact
---
This article is more than 5 years old.
Elsewhere, Denmark supports global freedom of religion and extreme heat sees spike in wasps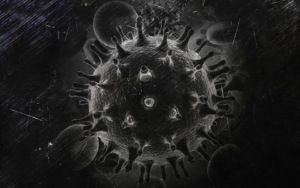 A ground-breaking Danish-led research project has proven that HIV-positive people undergoing treatment are unable to infect others with the virus.
The study, which is based on almost 75,000 intercourses involving 1,000 male homosexual couples from 14 European countries, was co-ordinated by the city hospital in Copenhagen, Rigshospitalet.
"We've researched close to 75,000 intercourses between two men without a condom, where the one was HIV positive. None of those HIV negative were infected," Jens Lundgren, the lead researcher, told DR Nyheder.
"If you are not in treatment, sex between men is more risky than sex involving a man and a woman. So it was important to create a robust study that could prove that there is no infection risk in that particular situation."
The study is critical because it is the first that has investigated the infection risk among mal homosexual couples that have unprotected anal sex.
READ MORE: Denmark could become first HIV-free country in the world
Putting down prejudice
The findings are a massive step towards eradicating the prejudices association with the illness, according to preventative association, AIDS-Fondet. Many, for instance, still feel it is unsafe to kiss someone who is HIV positive.
"People with HIV have been met with fear for decades – and back when the disease led to aids and thus a death sentence, that fear was justified. But even though we've come a long way, the fear can be difficult to get rid of. So it's imperative that we get a study that can help us shake off these prejudices," Andreas Gylling Æbelø, told DR Nyheder.
"Now we don't need any more studies, because there isn't anything else to discuss."
Treatment leaps
The medication against HIV has become so effective that a person in full treatment can reduce the amount of the virus in the body to the point where it is so low it can't be measured in a blood sample.
But despite the vast majority of HIV positive in Denmark being treated, the reality is that this is not the case in many other areas of the world, across which a total of 20 million people are HIV positive – each year an additional 2 million are infected.
There are about 6,200 people in Denmark living with HIV and every year about 200 are infected. Today treatment for HIV in Denmark consists of taking a pill every day and periodic visits to the hospital for a screening.
---
Inaugural freedom of religion conference
Denmark will be among about 80 countries to take part in the first ministerial conference regarding freedom of religion and faith, held in Washington today and tomorrow. The development minister, Ulla Tørnæs, will take part on behalf of Denmark, which has taken an active role in conference preparations. The conference will focus on the rising discrimination, marginalisation and persecution that millions are forced to endure worldwide due to their religious beliefs. Studies, for instance, indicate that 1 in every 12 Christians are persecuted globally.
Imam first charged under new law
An imam from Copenhagen has become the first person to be charged for applauding the killing of Jews – under a new law that came into effect on 1 January 2017. On 31 March 2017 at the Masjid Al-Faruq Mosque in Nørrebro, the imam used his own words and a quote from the Koran to praise the killing of Jews. The state prosecutor explained that there is nothing illegal about quoting religious writings, unless it praises the killing of a group of people and the preacher makes the words his own. The imam faces a prison sentence of up to three years.
Extreme heat = extreme wasps
Nature experts have warned that the ongoing heat wave has led to optimal conditions for the ten wasp species living in Denmark. As opposed to the bees, wasps are predators and the extreme summer has led to bountiful insects that the wasps can feed on. Experts estimate that there are about ten times as many wasp nests in Denmark than usually is the case and the nests themselves are on average 50 percent larger than normal. In short, could be as many as 15 times as many wasps buzzing about the Danish countryside this summer compared to a standard summer. Pest control firms are already on the back foot because of the many wasp cases and as the heat continues they expect it only to get worse.
Wolves in last second woe
FC Midtjylland secured a vital away goal in their Champions League qualification match in Kazakhstan yesterday, but will be bitterly disappointed in conceding a second goal in the final seconds in a 1-2 loss against Astana. Both of Astana's goals were long-range efforts, while Gustav Wikheim scored FCM's goal early in the second half. Should the Wolves overturn the deficit at home next week, they'll likely face Dinamo Zagreb – 5-0 winners in their game. In related news, FC Copenhagen has sold Swedish keeper Robin Olsen to AS Roma for 63 million kroner, a figure that could go up as high as 89 million kroner – which would make him the biggest sale in club history. The Lions also managed to get a 10 percent transfer clause in the deal. Olsen, who had a solid World Cup for Sweden this summer, amassed 100 games for FCK.