News
Danish News in Brief: Pig medicine making it more difficult to save human lives
---
This article is more than 5 years old.
Elsewhere, a new ant is discovered, Denmark has its first Euro champion in pool and look out for a historic blood moon tonight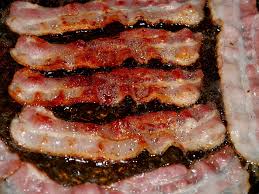 Experts are warning that the use of a popular medication for pigs in Denmark is making it more difficult for hospitals to save human lives.
The agricultural sector's use of the antibiotic Neomycin shot up by 50 percent from 2016-17 and then again by 80 percent over the first five months of 2018. Hospitals across the nation are deeply concerned because Neomycin is very similar to an antibiotic that hospitals use for patients fighting unknown infections.
The rise in use of Neomycin in pigs can render the medication used in hospitals useless against standard infections in humans over time.
"The greater the consumption is the quicker a resistance development will take place. At some point we will see patients at the hospital who are very ill but for whom our treatment won't have any impact because the bacteria are resistant," Michael Pedersen, the head of Danish Group of Clinical Microbiology, told DR Nyheder.
READ MORE: Significantly fewer Danish children getting antibiotics
EMA findings
A recent report from the European Medicines Agency in London upgraded Neomycin and its related antibiotics to be of critical importance when it comes to treating humans.
But in Denmark, Neomycin has been seen as one of the less damaging antibiotics for agriculture use and it has been recommended by the food authority, Fødevarestyrelsen, as an antibiotic for the pig industry as recently as April 2018.
In an email to DR Nyheder, Fødevarestyrelsen wrote that it was aware of the EMA report and would look into the issue after the summer holidays.
---
Blood moon rising
Once the roasting hot Friday draws to a close, people in Denmark can look up and see a rare lunar eclipse – also known as a blood moon. The happening occurs when the moon passes directly behind earth and into its shadow, when the sun, earth, and the moon are aligned. Tonight's blood moon is the first of its kind in three years and will last 103 minutes – the longest blood moon to appear this century. The moon will rise at 21:15 and 15 minutes later the eclipse will begin. At 22:21 the eclipse will be at its fullest, while the moon won' leave the earth's shadow until 23:13. So keep an eye out tonight, because unlike solar eclipses, lunar eclipses are safe to view without any eye protection.
New ant found
A group of school children have discovered an ant species that has never before been seen in Denmark. A DNA test of the ant revealed that the ant hails from southern Europe and could end up becoming an invasive species – as it already is in the US and Canada. Tetramorium immigrans (also known as the pavement ant) can be considered a pest because it enters homes, damages plants like tomato, carrot and cabbage. And unlike the Denmark's most common urban ant, the Lasius niger, the pavement ant has a stinger. In Denmark, it was first seen in 2015 by a group of school kids in Botanical gardens, and since then it has spread. Until now, the ant has been found no further north than southern Poland.
Oldest bread discovered
Danish archaeologists from the University of Copenhagen have discovered the remains of ancient bread in north-eastern Jordan. The bread has been dated to be 14,400 years old, making it the oldest of its kind ever found and it proves that bread-like products were being made far before agriculture was invented. The research, just published in the scientific journal Proceedings of the National Academy of Sciences, showed that hunter-gatherers of the time had painted, sowed and kneaded the wind predecessors to barley and oats before they baked them as flat bread.
Danish 8-ball pool champ
Yesterday, Bahram Lotfy became the first Dane to win the 8-ball pool European Championships, defeating Konrad Juszczyszyn 8-2 in the final of the tournament, held in Veldhoven, the Netherlands. On his way to the final, Lotfy beat the three former Euro champs Dimitri Jungo, Mario He and Alex Lely. A total of 100 players participated in the tournament and Lotfy needed to beat seven players in a row to lift the trophy. Lotfy will also be taking part in the 9-ball championships this weekend.
Europa League wins
FC Copenhagen and FC Nordsjælland both enjoyed successful Europa League qualification nights yesterday thanks to first-leg wins against Icelandic and Swedish opposition. FCK easily beat Stjarnan 2-0 in Reykjavik, while FCN won 1-0 over AIK in Farum. Should the Lions win on aggregate next Thursday, they will likely face CSKA Sofia of Bulgaria (3-0 winners last night) in the next round, while FCN will probably face Partizan Belgrade if they get past AIK. Brøndby also look likely to face a Serbian foe, as Spartak Subotica surprised Sparta Prague 2-0 at home.