News
Danish News in Brief: Sign language interpreters defrauding for millions
---
This article is more than 5 years old.
Elsewhere, the heat wave has more consequences and SAS forced to cancel 40 flights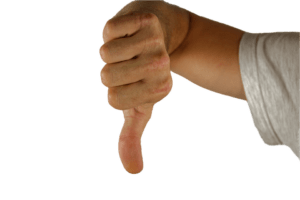 According to Politiken newspaper, a loophole in the legislation seems to have allowed sign language interpreters to defraud the state out of millions of kroner over a number of years.
Based on a number of conversations and documents, Politiken has discovered a practice of abusing the rights of the hard of hearing to have 20 hours of paid interpretation on a weekly basis in connection with their work.
A sign language interpreter costs 650-980 kroner an hour and the loophole has permitted people with hearing deficiencies to team up with interpreters to bill the municipality for hours of interpretation that have never taken place.
This allows the two parties to link up and gain an income of 78,400 kroner every month, which they can subsequently share.
READ MORE: Denmark making it punishable to exclude handicapped people
Widespread fraud
Michael Skou Vestergaard, who has a hearing deficiency, turned himself in to the authorities earlier this year after cheating the state out of 600,000 kroner over a five-month period.
"I saw all the others drive around in expensive cars and live in fancy houses and I thought: Now it's my turn. I cheated for five months before coming clean, but this cheating has been going on in the environment for almost 20 years, after the interpretation market was liberalised," Vestergaard told Politiken.
Among other things, Vestergaard said he was guilty of lying about the number of interpreter hours and also billed several municipalities for the same task.
Over the past few months, he has helped the police and municipalities pinpoint loop holes in the legislation and municipalites nationwide are currently investigating social fraud involving interpreters.
---
Central Station accident injures four
Four people were injured at the Central Station in Copenhagen on Sunday afternoon after being struck by an ornamental metal rail from an escalator. One of the injured was a ten-year-old girl from Finland, who broke her leg and was rushed to the city hospital, Rigshospitalet, in an ambulance. Her father also broke his leg and a British citizen was also hospitalised for injuries he sustained in the ordeal.  DSB has apologised for the accident and are investigating what happened. The escalator in question has been shut down.
Fans blowing off the shelves
Due to the ongoing heat wave, shops across the country are reporting that they have sold out all their fans in stock. Shops like Elgiganten and Power both reported that they have sold tens of thousands of fans over the past few weeks. When extra fans are ordered to fill the gaping void, they are sold before they even arrive at the shops. Since the heatwave kicked off, Elgiganten has sold a cooling product every minute across the Nordic region and mercantile shop Kop & Kande revealed that it has seen a ten-fold increase in fan sales over the past two months.
No more cemetery candles
Another consequence of the extreme heat and drought gripping Denmark has come in the form of a ban of candles in cemeteries. According to Kristeligt-Dagblad newspaper, cemeteries nationwide have banned candles because of the risk of fire damaging graves and churches. Over the past 15-20 years, it has become quite customary in Denmark to place candles or lanterns on grave sites. A fire at Hørsholm Cemetery in North Zealand burned six metres of hedge recently – a fire that could have gotten out of control had a worker not been in the vicinity.
SAS cancelled 40 flights
A shortage of personnel has forced the Scandinavian airline SAS to cancel 40 flights this week. SAS has struggled with staff shortages for several weeks now and over 700 departures have been cancelled over the summer because of the problem. Usually, 99 percent of SAS flights go ahead as planned, but that figures was below 98 percent for June. Lars Sandahl Sørensen, the head of operations with SAS, said that the airline has been too ambitious in planning for its summer program. According the Copenhagen Airport, a number of airlines have endured an increase in flight cancelations this summer.