Politics
Danish government wants to gain access to air passenger info
---
This article is more than 5 years old.
In future, the police will automatically know who you travel with and where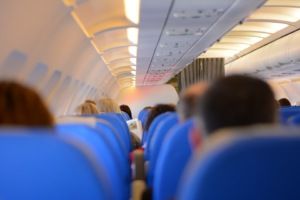 Following the summer break, the government intends to put forth a law proposal that aims to gather airplane passenger information (PNR) and store it at a central data unit operated by the state police, Rigspolitiet.
The law will allow the authorities to see which passengers are on board which planes and gain insight into the destination of travel, which credit card they used to pay for their ticket, which seat they were assigned, and the company they were flying with.
"The goal is to investigate serious crime. For instance, if a person repeatedly travels to Colombia it could indicate that the individual is involved in drug smuggling. And if a person continuously travels to Damascus in Syria, you can be sure the police want to hear more about what they were doing there," Preben Bang Henriksen, the spokesperson for judicial matters for Venstre, told DR Nyheder.
READ MORE: Police clamp down on drug buyers in Christiania
Widespread support
With access to the PNR information, the police contend they will be able to efficiently follow up on intel, improve surveillance, arrest suspects, and tackle terror actions and violent crime.
The proposal has been in the works for quite some time and is part of an agreement between Venstre, Liberal Alliance, Konservative, Radikale, Dansk Folkeparti and Socialdemokratiet. The government hopes the new law will come into effect by the end of this year.
Currently, the rules stipulate that it is only the customs authority and the defence intelligence agency, Forsvarets Efterretningstjeneste, which have access to the PNR information. The national intelligence agency, PET, can also gain access in certain critical situations.