News
 You can still tie the knot during Copenhagen Pride Week
---
This article is more than 5 years old.
Saying 'I do' during the colourful festive remains a possibility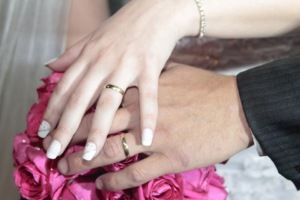 On August 17, the City of Copenhagen and Copenhagen Pride invite both Danish and international couples to celebrate their love for each other and to seal their love during one of the city's most colourful and popular celebrations.
"In Copenhagen, we celebrate love and diversity. It hardly gets more diverse, colourful, loving and festive than tying the knot during Copenhagen Pride Week," said the deputy mayor for culture and leisure, Niko Grünfeld.
The event will take place in the heart of the city on the island of Nyholm – a 'secret oasis' with a rich history and natural charm.
READ MORE: US ambassador disappointed over Copenhagen Pride snub
Grünfeld's greeting
Here, selected Danish personalities will deliver a wedding speech or play a song for couples who desire it, and a registrar from Copenhagen City Hall will perform the ceremonies. It is also possible to choose Grünfeld as both registrar and speaker.
After the ceremonies, the newly-weds can mark the day together with friends, family, and each other at a reception with a glass of bubbly and balloons.