News
Danish News in Brief: Was Denmark's reaction to Fox News beneath them?
---
This article is more than 5 years old.
In other news, foreign tourists have been reacting to the Danish summer in heavy numbers, although many Danes clearly had July 2017 on their minds when they booked their holiday for this summer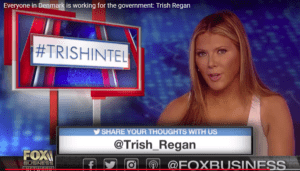 When the US satirical magazine The Onion published the story 'Denmark introduces harrowing new tourism ads directed by Lars Von Trier', VisitDenmark didn't bat an eyelid.
When the Daily Mash proclaimed 'Denmark kicks your grandmother in the face' and 'Danish giraffes unhappiest in world', the nation's nursing homes and zoos didn't run to their nearest tabloid to express outrage of the Danish equivalent of Tunbridge Wells (Glostrup or Hellerup?) variety.
But yet, when a rambling TV host on a news channel aimed at ultra-right wing maniacs, Fox News, went on a rant about Denmark being a beacon of socialism, headed by a government that suppressed its people with freebies, the country's politicians went into overdrive to disclaim.
Have politicians like Kristian Jensen, the finance minister, and Dan Jørgensen, the former Socialdemokratiet minister, not heard of Fox News?
Indignant, incandescent response
The Fox News host, Trish Regan, compared the socialist dystopia of Denmark to Venezuela, making various claims about how the country is uncompetitive as a result (see video below).
"So Danes don't want to work? 11 places better than US in OECD statistics! We are working much more than Americans and at the same time ranking as the world's best in work-life balance," Jensen wrote on Twitter.
"You should come to Denmark if you dare to be confronted with the facts."
The cupcake challenge
Meanwhile, Lars Gert Lose, the Danish ambassador to the US, also got in on the act, albeit it with a slightly more tongue-in-cheek response.
Pouncing on a claim by Regan that most Danish graduates "want to start cupcake cafes", he invited her over to Denmark, conceding that the "lack of cupcake cafés will probably be disappointing".
Had Regan said bicycle repair shops that sell pastries and craft beer, she might have had a point.
---
Children of educated parents more likely to be boozers
Are children at upper-secondary schools more likely to have parents who went through higher education? Probably, is the answer, and now it emerges these children are more likely to have an above-average alcohol consumption as well, reports the Sundhedsstyrelsen health board. Its survey of 70,000 students at the nation's gymnasiums – which are generally attended by pupils aged 16-19 – along with 4,000 similarly-aged pupils enrolled on vocational courses, reveals that children with parents whose education ended early, or are unemployed, are likely to drink the less. Wealth is also a strong influence, partly because it enables richer parents to spend more on alcohol, claims Jakob Demant, an associate professor at the University of Copenhagen, thus encouraging their children to copy them. And richer parents, he added, also tend to be less restrictive.
Dutch go Danish on plastic mission
It's enough to give American geography students nightmares. A Dutch expedition named 'Expedition Denmark 2018' left Dutch waters for Danish ones in early August on a 20-day mission to learn more about the world's plastic problem whilst sailing to Denmark and back. Subtitled 'Sailing the plastic soup: research, awareness and action', the mission has recruited scientists, filmmakers and impact-makers to "conduct scientific research, increase global awareness and activate people, organisations and governments to work on solutions for our global plastic problem". The mission has just spent three days in Copenhagen and is due to return to Rotterdam on August 22.
READ MORE: Dutch pastries and double Danish
Visitor numbers to Denmark unsurprisingly rise as temperatures soar
The first half of 2018 set a new record for overnight stays in Denmark as temperatures soared in May and June. Its total of 20.6 million nights, of which 9.8 million were made by foreign visitors, eclipsed last year's figures of around 600,000. Commenting on a 4.5 percent in foreign tourists, Sune K Jensen from Dansk Industri revealed the country had earned around 8 billion kroner from them, but cautioned that countries such as Sweden and the Netherlands are outperforming Denmark. He urged Parliament to take action to make Denmark more competitive. Meanwhile, July and August are also looking good, with Martin Iversen, the CEO of Enjoy Resorts, predicting record sales.
Record numbers pass through Copenhagen Airport
Copenhagen Airport had its busiest July ever with a total of 3,147,711 passengers, setting an all-time record of 19 days with more than 100,000. The figures represented a 4.5 percent increase on July 2017 – possibly because the weather in Denmark was so disappointing last year. Additionally, the airport was offering 190 direct routes – ten more than last year – although flight numbers only rose by 2.7 percent. Spain was the most popular destination, with 310,000 passengers travelling between the countries, followed by Britain (264,644), Norway (242,135), Germany (203,135) and Italy (178,235), with the US back in ninth on 127,906.
The towns where cannabis disproportionately features in police reports
The police have released a list identifying some of the towns and cities in Denmark where a disproportionate number of cannabis-related seizures and arrests are made compared to their populations. Six of the seven settlements are in Jutland – Jerup, Sønder Omme, Nørre Snede, Skærbæk, Padborg and Frøstrup – while the seventh is Helsingør in Zealand. The police concede that most of the towns are located near a prison.
Camper killed by flying tent peg
Strong wind uprooted a metal tent peg and sent it spiralling into the throat of a camper in Jutland on Sunday, causing an injury that later led to his death in hospital. The 61-year-old was attending the three-day Thy Traef motorbike rally when the tragic accident occurred. He was flown to the nearest hospital but never regained consciousness.
'Danish' on the menu on popular TV series
'The Great British Bake Off', the UK show that spawned the equally popular Danish series 'Den store bagedyst', will have a Danish theme week when it returns for a ninth season this month. The choice was made by co-host Sandi Toksvig, a Danish-born presenter and comedian who has carved out a successful career on British television. In 2016, she succeeded Stephen Fry as the host of irreverent quiz show 'QI'.