News
Capital Region eyeing significant hospital renovations
---
This article is more than 5 years old.
Authority to set aside 7 billion kroner over the next decade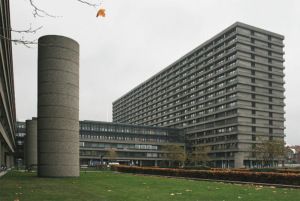 The regional authority of the capital region, Region Hovedstaden, has taken a considerable step towards revamping some of the ageing hospitals in the Copenhagen area.
Region Hovedstaden has revealed it intends to set aside 7 billion kroner over the next decade to fund the renovations.
"In every which way and form, this is a 'must do' task and we'll embrace it in order to ensure that patients and employees have a decent and safe environment," said Sophie Hæstorp Andersen, the head of Region Hovedstaden.
READ MORE: Massive overcrowding at some Danish hospitals
Green facelift
A number of hospitals in the Copenhagen area were built back in the 1970s and are beginning to show their age – including the three cornerstone hospitals of Hvidovre, Herlev and the city's Rigshospitalet. A Rambøll report from earlier this year highlighted the need for renovation.
The new funds seek to not only modernise the hospitals, but do so using sustainable solutions whenever possible – including focusing on renovating the older ventilation and cooling, heating and lighting systems that consume lots of energy resources.
Some 2.3 billion kroner will be set aside for the first four years, while the remainder will be handed out over the final six years. Region Hovedstaden's property department will report on the progress of the renovation every year.