Things to do
On Screens: How the spoof replaced the sequel as the scourge of movieland
---
This article is more than 5 years old.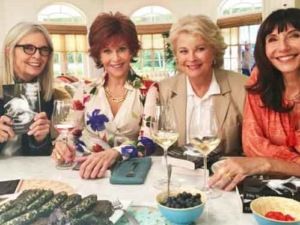 I'm no advocate of fratricide, but I'm going to tell you something 'scary' that will make you want to 'scream' and change your mind: Marlon Wayans has nine siblings, most of them work in the movie industry, and they're breeding fast.
One of them, his regular collaborator Shawn, is listed as a comedian on Wikipedia – "years active 1988-2009 and 2014-present" with time for a five-year sabbatical when he was presumably making the Scary Movie films. I jest, of course, as the Scary fromage started in 2000. But I'm deadly serious about the fratricide.
Sequels, spoofs, shite
Until 'Wayans' came along – they're constantly multiplying, one clone after another, so I prefer to just think of them as one entity – I thought sequels were the scourge of our time. Now it's spoofs.
Wayans took a genre that had given us the comedic highs of the 1970s and 80s – Monty Python, Blazing Saddles, Airplane!, The Naked Gun and then the documentary approach pioneered by This is Spinal Tap – and with his weak parodies gave us the cinematic version (to borrow a Spinal Tap line) of choking on someone else's vomit.
No doubt, Wayans doesn't have a creative bone in his body. But if his film, Fifty Shades of Black, hadn't been a direct imitation of the vomit that is Fifty shades of shite, and instead was a recollection of his own sexual escapades … what's that you say … his next film was exactly that (Naked) and scored 36 on Metacritic.
Beware of fangirl films
Waiting in the wings this August is another film indebted to 'Fifty shades', and worryingly it is threatening to spawn a sub-genre than could be even more toxic than the Wayans spoofs.
Rather than avarice, Book Club (53 on Metacritic; released on Aug 9) is made out of love. It's a fangirl's dedication to a franchise that has inspired millions of women to hook up to watch Shades films – walking, shrieking handbags and gladrags high-fiving their way through bubblicious vacuousness.
Starring Jane Fonda and Diane Keaton, you could write this script about 60-somethings rediscovering their post-menopause mojo in your sleep, but then you'd want to kill yourself when you wake up.
We recently had a wave of origins films that portrayed the creation process behind classic works of literature, and I now fear Book Club could spawn a similar procession dedicated to meaningful 1980s movies like Dirty Dancing or, and this would be the worst, Steel Magnolias.
Two trusted helmsmen
The 1980s weren't all bad as they launched the careers of some of the directors who would go on to reinvigorate cinema in the 1990s, and two of them have films coming out this month.
In 1989, the same year that Steven Soderbergh shot to prominence with Sex, Lies, and Videotape, Gus Van Sant gave us the mesmeric Drugstore Cowboy, and he went on to light up the 1990s.
Van Sant's latest, Don't Worry, He Won't Get Far on Foot (66; Aug 9), the true story tale of a paraplegic cartoonist (Joaquin Phoenix), avoids both the cliches of inspirational biopics and the heights of some of the director's other films.
Richard Linklater (Boyhood, Dazed and Confused), meanwhile, brings us Last Flag Flying (65, Aug 16), a tale rich in conversation but short on originality, as three Vietnam vets (Steve Carell, Bryan Cranston and Laurence Fishburne) revisit old wounds and wombs in what is a predominantly roadtrip movie.
Outstanding Outback fare
This month's highest-rated film is Sweet Country (87; Aug 9), a powerful film set in the Australian outback in the 1920s that follows a lawman's hunt for an Aboriginal who killed a colonist in self-defence. There's no mistaking the anger in this film at the racism modern Australia was founded on.
And the high drama continues in Richard Eyre's The Children Act (67, Aug 23), a dramatisation of the ruling of a high court judge (Emma Thompson) in the case of a child refused a life-saving blood transfusion by his parents for religious reasons.
Andrea Riseborough, meanwhile, delivers another strong performance in Nancy (67, Aug 16), the tale of a woman who might or might not have been abducted as a child.
Let down by his leads?
Elsewhere, we're guessing plenty of people will go and see 'massive shark' thriller The Meg (Not Released Worldwide, Aug 9), safe sequel The Equalizer 2 (50, Aug 16), goofy caper The Spy Who Dumped Me (46, Aug 16), which is as unoriginal as its title, and big screen epic Papillon (46, Aug 23).
The latter is the work of Danish director Michael Noer, and while many have questioned the wisdom of remaking the 1973 classic starring Steve McQueen and Dustin Hoffman, Noer has been praised in some quarters, though perhaps he hasn't been helped by the casting of divisive actors Charlie Hunnam and Rami Malek in the lead roles.
Best since Borat
Sacha Baron Cohen is no stranger to getting the Marmite treatment. His new show Who is America (HBO Nordic), in which he interacts with the great and the good dressed up in a number of different disguises, has been courting unprecedented controversy – even by his standards.
While many find his humour infantile, and it is mostly, in Colonel Erran Morad, an Israeli anti-terrorism expert, he has created his finest character since Borat. The sketch on arming kindergartens is truly astounding.
Elsewhere on the small screen, August's most keenly-awaited return is Ozark (Netflix; Aug 31), back for a second season after a pulsating conclusion to the first that killed off half the cast, including some of the most intriguing characters. Time will tell whether the right ones met their demise.
Ballers (S4; HBO Nordic; Aug 13) and Insecure (S3; HBO Nordic; Aug 13) also return, while new series The Innocents (Netflix; Aug 24) looks like supernatural twaddle. A young woman from a long line of shapeshifters … yawn … without the nostalgia of Stranger Things, these things quickly tire.
Are you listening, Wayans? You're building a dynasty but your legacy will be dysentery.