Things to do
Museums Corner: So much more than small beer
---
This article is more than 5 years old.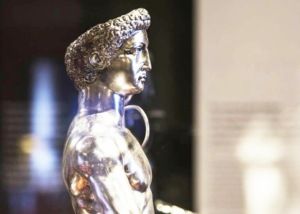 The Jacobsen family have left their fingerprints on Danish culture, and they're particularly visible in Copenhagen. And no, we're not just talking about beer!
JC Jacobsen, the founder of the world-renowned brewery Carlsberg, along with his son Carl Jacobsen, maintained close relations with the great thinkers, artists and scientists of their time.
The Jacobsens were driven by a strong determination to give back to society in the shape of buildings, artwork and numerous sculptures.
Let's take a closer look at the Carlsberg Family's contributions to the city of Copenhagen.
---
New Carlsberg Glyptotek
Dantes Plads 7, Cph K; open 11:00-18:00, until 22:00 on Thu, closed Mon; 115kr, under-18s: free adm; glyptoteket.com
Carl Jacobsen (1842-1914) was one of the 19th century's principal tycoons and patrons of the arts. He created one of his era's greatest private art collections. The brewer was a passionate collector and nearly squandered his entire fortune on creating his exceptional collection of art and artefacts. At the New Carlsberg Glyptotek, Carl Jacobsen managed to bring together works from leading contemporary artists, creating a magnificent collection of modern French and Danish art. As a consequence Glyptoteket houses one of the world's largest collections of Impressionist art. The collection includes works by Manet, Monet, Degas, Sisley, van Gogh, Cezanne, Rodin and Picasso. Particularly noteworthy is the Paul Gaugin collection, which is among the world's finest.
Visit Carlsberg
Gamle Carlsberg Vej 11, Cph V; open daily 10:00-18:00; 100kr, under-18s: 70kr, under-5s: free adm; visitcarlsberg.com
The Carlsberg family is renowned for the great Carlsberg brewery, which was founded in 1847. A tour with Visit Carlsberg is imperative to those interested in beer, history, art and architecture. The visit takes you through the history of the brewery and shares fascinating stories about JC Jacobsen's lifelong journey to develop a world-class beer, Carlsberg's unique role in research, and the Jacobsen family's personal dramas – not to mention the iconic architecture of the brewery. You can also marvel at the world's largest collection of unopened beer bottles, which have been sourced from all over the globe. See the original delivery vans on display in the exhibition and challenge your brain and sharpen your senses in the aroma room.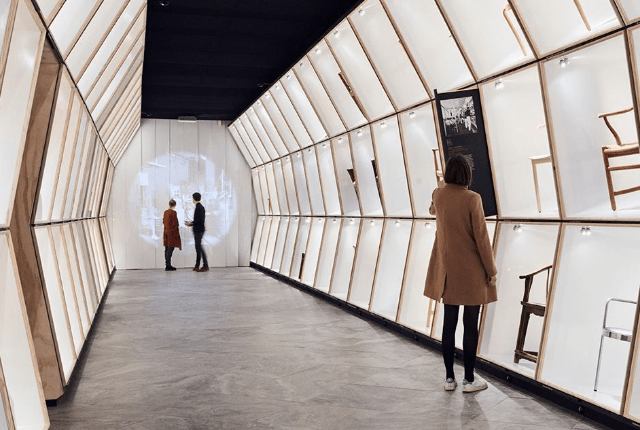 Designmuseum Danmark
Bredgade 68, Cph K; open 10:00-18:00, until 21:00 on Wed, closed on Mon; 115kr, under-26s: free adm; designmuseum.dk
When Designmuseum Danmark was first founded in 1890, patron Carl Jacobsen was allegedly so excited that he climbed the ceiling of the newly built museum building on what is now known as HC Andersens Boulevard. Carl Jacobsen donated several pieces to the museum's collection, along with a large sum of money. In 1926, Designmuseum Danmark was relocated to its current site, a former hospital on Bredgade. Today the museum exhibits the world's largest collection of Danish design and has established itself as a central exhibition forum for industrial design and applied arts in Scandinavia. The collection includes works by three major masters of Danish design: Arne Jacobsen, Poul Henningsen and Kaare Klint.
The Little Mermaid
Langelinie, Cph Ø
In 1913, Carl Jacobsen donated The Little Mermaid statue to the city of Copenhagen. The sculpture, designed by Edvard Eriksen, was reputedly modelled on royal solo ballerina Ellen Price de Plane. Visit the national icon at Langelinie.
For more inspiration from Copenhagen Museums and Attractions, visit cphmuseums.com