News
News in Digest: Is 'Lykke-Per' staring … he should be so lucky
---
This article is more than 5 years old.
When too much authenticity can be a bad thing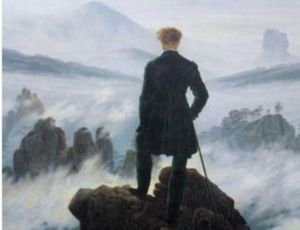 Some 101 years ago, the novelist Henrik Pontoppidan shared the Nobel Prize for Literature with a fellow Dane, Karl Gjellerup, for "his authentic descriptions of present-day life in Denmark".
And few can dispute the authenticity of the work of 'Pelle Erobreren' ('Pelle the Conqueror') director Bille August, still going strong approaching his 70th birthday in November, who on Thursday is releasing 'Lykke-Per', an adaptation of Pontoppidan's 1898-1904 series of novels.
It makes you wonder how Pontoppidan would portray present-day life today. For example, what would he think of a song broadcast on DR from Smukfest this month, which hinges on one line, repeated again and again: "All you motherfuckers keep staring at my dick, staring at my dick, staring at my dick"?
Well, we know August despairs of Danish youth. He recently lamented they were obsessed with selfies, self-determination and the pursuit of self-esteem – so as long as their 'art' opens doors, they go with the flow like Smukfest darlings Ravi Kumar.
August urges more restraint. "Those people [on social media] who constantly feel the need to perform and feel they must compare themselves to others – they don't get the time to reflect," he told TV2 News.
Patience is over-rated
Mich Vraa is a novelist who isn't going to waste his time on authenticity. He's just released the third of his series of novels based in the Danish West Indies, but confesses he doesn't research old archives to source his background material, as he'd rather do it all online.
"I don't have the patience," he told DR ahead of the release of 'Faith', which is set on the island of St Thomas, which in 1918 (thanks internet!) was sold by Denmark to the US.
"You can find the most incredible things on the internet. And besides, the entire West Indies archive is digitalised. I'm good at looking at pictures and dreaming into this world. It would be a waste of my time to sit and review old papers."
If it's pictures he likes, maybe Vraa should go along to the Golden Days event at Kunsthal Charlottenborg on September 22 (from 15:00) where the public will have the chance to view some of the vintage pornographic films recently uncovered by DR.
They're not digitalised yet, but that doesn't have to stop him dreaming.