Denmark
Danish News in Brief: Hunting with birds of prey now legal
---
This article is more than 5 years old.
In other news, the miscarriage rate is rising and Prince Frederik is recovering at home following an operation on his slipped disc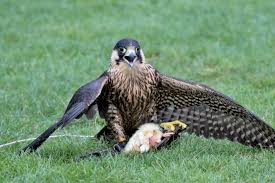 Since September 1, hunters have been able to use birds of prey to catch animals such as pheasants and rabbits providing they have the necessary licence. The bird and its owner must first pass a proficiency test and have the bird's DNA registered at the Naturstyrelsen nature agency. The use of birds of prey is prohibited in the other Nordic countries, but permitted in countries such as Germany and the UK. The new law will be evaluated by the Ministry of Environment and Food in four years' time.
Miscarriage rate steadily rising
The miscarriage rate among the 18-42 age bracket rose by 74 percent between 2003 and 2012 in Sweden, and Danish doctors suspect a similar trend would be seen here. Last year, there were around 20,000 miscarriages in Denmark, and DR tracked down a 35-year-old woman who had suffered eight in recent years. Experts have no explanation for the rise, other than the miscarriages being nature's way of selecting foetuses that are too weak to survive. One suggested a rise in immunological diseases such as sclerosis was responsible.
Prince recovering after slipped disc operation
Crown Prince Frederik is recovering at home following an operation at Rigshospitalet on Monday to treat a slipped disc. The lower back injury only tends to require surgery in one out of ten patients. The prince has cancelled all his official engagements over the next couple of weeks to give himself time to recover.
Better off commuting
A story in Berlingske Business highlights how a Copenhagen family of four would be around 100,000 kroner better off a year if they moved to a Zealand municipality outside Greater Copenhagen. Using the example of Holbæk in northwest Zealand, the calculations assumed just one of the parents commuted (to Glostrup), calculating that the savings on the rent of a 140 sqm home, kindergarten charges, local taxes and other costs would be the equivalent of 160,000 kroner before tax on their combined pay cheque.
Motorists rejoice as thick white line parking rule is abolished
The government has abolished a complex parking law introduced in January as it was prohibiting many motorists from using spaces due to the width of their car. The law made it illegal to use spaces marked by thick white lines on the side of the road in cases when the vehicle covered part or the whole of the marked line.