News
Education News in Brief: Government wants to trial new type of semi-autonomous school
---
This article is more than 5 years old.
In other stories, politicians sound the alarm on teachers ill-equipped to teach sex education and rumble at Jutland holiday centre results in expulsions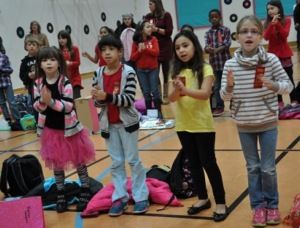 In tandem with the government's scheme to cut red-tape and bureaucracy, the minister of education would like to see a new type of school set up funded by municipalities but with a much higher degree of independence – like private schools.
The education minister, Merete Riisager, wants all 98 municipalities to take part in a trial that would run for the next 10 years, reports Berlingske.
"It's all about professionalism. The free schools perform better even though they get less money. That applies to all age-groups of students. It's obvious that we would like to learn from that," said Riisager.
Not entirely free
The new schools would still take part in the national test and obligatory exams as well as not having the power to turn away pupils in their district as private schools can. On the other hand, they would not be obliged to live up to the requirements regarding teaching support, help with homework and in-depth subject tuition.
There is opposition to the move from a number of quarters. Thomas Gyldal Petersen, the chair of the local government umbrella group KL, sees it as a move to break down the Danish public school system.
The organisation of headteachers is also not impressed and its chair Claus Hjortdal feels there has been far too much turbulence caused by the previous reforms. He also disagrees with the minister's reasoning.
"I would dispute in the strongest possible terms that we ought to hold private and public schools up against each other. They have nothing to do with each other, and their fundamental values are based on two completely different things," said Hjortdal.
---
Parents more favourable to freer schools
Parents seem more receptive to the idea of a new kind of school. Among the freedoms allowed by the scheme proposed by the minister of education outlined above are the right to decide the number of hours of tuition that pupils should receive. DR Nyheder talked to several parents who were optimistic. Henning Damjjær, who at present has two children in private schools, said: "I think this [the new kind of school] opens up for the idea that you can have a greater focus on the well-being of the child but also, to just as high a degree, the well-being of the teacher." Damkjær could see himself moving his children from private schools to the new school type if he thought they would thrive better there.
Only one in five student teachers take 'sex education'
A new survey undertaken by Rambøll on behalf of the Ministry of Education and Research reveals that four out of five student teachers have not taken up the possibility of studying formal sex education during their training, reports DR Nyheder. Covering health, sex education and family life, the course is one that qualified teachers are obliged to teach. Both Socialdemokratiet and SF would like to make this an obligatory subject at teacher training colleges. "At the moment, the public school system is under fire for not taking on the difficult discussion about sex and the body and preparing children properly," said SF's education spokesperson, Jacob Mark. "That's maybe because there are not enough teachers taking the course and gaining the right competencies. We have to do something about this," he added.
Expulsions after fracas at school summer camp
Last week a large group of youths from a school at Albertslund got into an argument with four other boys staying at the same holiday centre. Things got out of hand at Skærbækcentret in southern Jutland and a scuffle ensued, reports JydskeVestkysten. A 15-year-old from Albertslund was subsequently charged with violent behaviour and four other boys were cautioned because they are under the age of criminal responsibility. The boys have also been temporarily expelled from their school, and the social services in Albertslund have been informed.