News
Futsal farce as Denmark prepares for international with no eleven-a-side pros in the team
---
This article is more than 5 years old.
Two third tier players to line up in a team mainly consisting of five-a-side specialists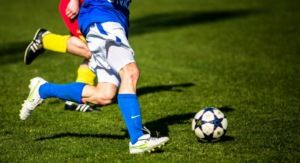 Following an almost complete failure to recruit players from the country's top three football leagues, the Danish national side will field a team predominantly made up of futsal players in their games against Slovakia and Wales this week.
The DBU football association had pretty much out of time, turning to the national five-a-side option to fill the side.
The national team's first-choice players have ruled themselves out due to an ongoing dispute over commercial rights, and the vast majority of players in the top three divisions have followed suit out of solidarity with their peers and the wishes of the Spillerforeningen players' union.
Tomorrow's friendly against Slovakia is a warm-up for the national side's UEFA National League debut game at home to Wales on Sunday.
Like they would support us
Earlier, several lower league clubs explained why they turned down the DBU.
Danish Second Division side Brønshøj stated that it fully supports the Spillerforeningen players' union, adding that it is every football player's dream to play in the red and white shirt, but not at the expense of their peers.
Club captain Jamil Fearrington hopes that none of his team-mates will take an offer from DBU. "We have to support the players on the top of the pyramid – like they would support us," he told TV2.
FREM, meanwhile, released a statement on Facebook stating: "We are not playing in either matches against Slovakia and Wales."
It is believed that the only club from that division, in which most of the players are only semi-professional, is Avarta. One of them is Christian Offenberg, the league's top scorer with five goals from six matches this season.