News
Sharp price jump in pollution permits after EU reform of carbon trading scheme
---
This article is more than 5 years old.
Danish energy minister wants to make it even more expensive to emit carbon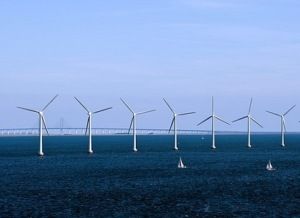 The price of polluting has increased by nearly 4 times after the EU's 2017 reform of the tradable CO2 quota system.
The reform focused on reducing the surplus of pollution permits available in the EU carbon market and further lowering caps to fulfil the commitments to the Paris Agreement.
READ ALSO: Danish CO2 quotas part of colossal Italian fraud case
"In just one year, the quota price has quadrupled. This is the result of the EU Energy Ministers' reform of the quota system last year,'' said Lars Christian Lilleholt, Danish Minster of Energy, Utilities and Climate.
Raising the price of pollution
Set up in 2005, pollution permits are tradable caps on carbon emissions levied by the EU with the purpose of lowering carbon emissions. It is estimated that by 2020, emissions by the sectors covered by the permits will have decreased by 21 percent.
The EU's 2017 carbon quota reform came into effect in February 2018. Its primary focus was to reduce the reserves of permits held by large organisations and diminish the surplus, thus causing an increase in price.
Before the reform it was cheap to pollute, since the permits cost so little. In addition to reducing the number of permits, the cap will be lowered by 2.2 percent annually, further constraining emissions.
Lilleholt suggests the price for pollution should be raised further to reinforce the growing green energy industry and help ensure there is a market for conversion from fossil fuels to environmentally friendly, sustainable sources like sun and wind.