News
Denmark must do more to address suicidal thoughts among pre-teens and widowers
---
This article is more than 5 years old.
Are workplaces doing enough to cultivate an environment in which colleagues can confide in one another?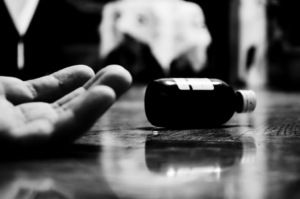 The number of calls received by BørneTelefonen from children aged 10-12 with suicidal thoughts more than doubled between 2013 and 2017, reports Kristeligt Dagblad.
In total, the childline received more than 10,000 calls from the under-18 age bracket during the period.
"Of course, it worries me that we are hearing from an increasing number of young people, and also young children right down to the age of 10, who have very heavy and serious suicidal thoughts," said Børns Vilkår head Rasmus Kjeldahl, according to the newspaper.
"We know from previous studies that it can already start at the age of 10."
The children become suicidal for a number of reasons: abuse, violence, humiliating treatment, loneliness and anxiety.
"It may be something that is similar to stress, and it may be that they feel socially isolated in a world where everyone else seems to have a simple life and good friends," added Kjeldahl.
More men than women
Meanwhile, substantially more men are committing suicide than women. In 2016, the last complete year for figures, 426 men killed themselves, compared to 124 women, according to data from Sundhedsdatastyrelsens.
Nevertheless, numbers are falling. In 1995, there were 924 suicides, and in 2005 there were 631.
The figures do not reflect the total number of attempts, as men tend to be more successful at killing themselves, choosing methods (such as hanging or shooting themselves) that tend to be more efficient.
Women, meanwhile, are inclined to opt for methods (pill overdose, slitting their wrists) that make it more likely they will be discovered and saved.
Old men most vulnerable
Older men are the most likely to kill themselves – often when they lose their partner.
Svend Aage Madsen, a psychologist at Rigshospitalet, told DR that men often feel they have nobody to talk to other than their partner.
"Many men only have their partner to talk to, and when they lose them they are alone," he reasoned.
Madsen recommends that men try to develop other close relationships and that workplaces should do more to address the issue.
"For many men, the workplace and colleagues will be among their closest relationships. So the workplaces have to decide whether or not they have created an environment where employees can talk about these things," he said.
Madsen attributed the fall in male suicides since the 1990s to fathers getting closer to their children.