News
Politician condemns trebling of "welcome tax" to obtain a Danish citizenship
---
This article is more than 5 years old.
The cost of shaking hands with the mayor in connection with citizenship should be passed on to the applicant, minister suggests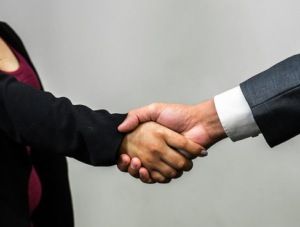 As things currently stand, when you submit your application forms online for Danish citizenship you have to pay an administration fee of 1,200 kroner.
A new proposal from the integration minister, Inger Støjberg, would see this amount tripled – to 3,600 kroner – ostensibly in order to cover the cost of the civic ceremony she would like to see successful applicants participate in when they are awarded their citizenship.
A bit of a shakedown
As has been widely reported, this controversial ceremony would involve the applicant shaking hands with the mayor or another civic dignitary. This is contrary to the religious convictions of some Muslims.
A number of politicians see the exercise as contributing to divisiveness and have indicated that they will not force the issue should the measure become law.
"The proposal to triple the citizenship fee is nothing more than an extra 'welcome' tax on foreigners," David Munis Zepernick, a MEP candidate and Frederiksberg city councillor for Radikale, told CPH POST.
READ ALSO: Danish parties ready to deny citizenship to those who refuse to shake hands
"Because of the administrative costs it will generate no revenue, and in my view it's yet another symbolic act and an example of the government's kowtowing to Dansk Folkeparti and their hostility to certain foreigners obtaining Danish citizenship."
An inestimable privilege
However, Dansk Folkeparti's immigration spokesperson Christian Langballe, one of the instigators of the proposal, is unmoved.
"When you consider that what you get is the gift of Danish citizenship, then I don't actually think it is that expensive. I regard this as a immensely large and expensive gift," Langballe told DR.